US Crooner Gregory Page comes to Humph Hall

7pm, Saturday 13th October 2012
By Wayne Richmond
Posted Friday, August 3, 2012
Saturday 13th October will see coming to Humph Hall a man who has:
• shared stages with Bob Dylan, Judy Collins & Leon Russell
• filled 1,000 seat venues in The Netherlands
• recorded 20 albums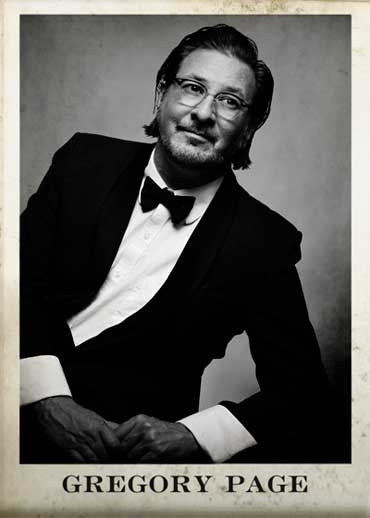 Songwriter and crooner, Gregory Page weaves a magical dreamworld with his extraordinary tales of love and optimistic melancholy – teetering between tradition and progress, history and fantasy.
Bookings advised as new Council regulations limit audience to 50!
Raised in the USA, Gregory Page was born in North London to Armenian and Irish parents who met while on tour with their bands en route to the Middle East. His mother was a swingin' jazz singer, and Gregory spent his youth listening to 78s, dreaming of the day he would grow up to become a black American Blues singer like his hero Billie Holiday.Currently living in San Diego, he is coming to our shores to launch his new album "Shine Shine Shine".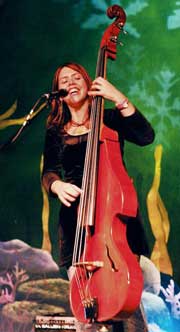 Performing with him will be the ever popular Liz Frencham. Embracing her double bass like a lover, Liz invites you along a journey through a luminous emotional landscape, reassuring you with a warm, generous voice and a smile which has become her trademark.

Entry by donation ($25/$15).
Call or email Wayne (02) 9939 8802 to reserve your seat.
Humph Hall
85 Allambie Road
Allambie Heights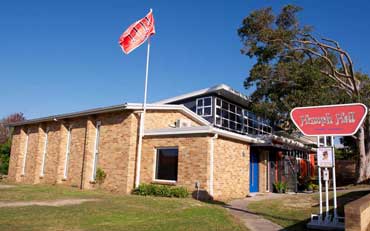 Formerly the Allambie Heights Uniting Church, Humph Hall is now the private home of Gial Leslie and Wayne Richmond.
As with all concerts in Humph Hall Gregory Page will perform acoustically - no PA system!