An intimate evening with Kristina Olsen in Humph Hall

7pm, Saturday 20th November 2010
By Wayne Richmond
Posted Saturday, July 3, 2010
Kristina Olsen is one of those rare singer/songwriters whose every concert is like going on a journey through your own life.
She captures all those precious moments, whether you're reveling in summer days, wishing your ex wasn't doing quite so well, or chuckling about how your friends are all looking for the perfect partner.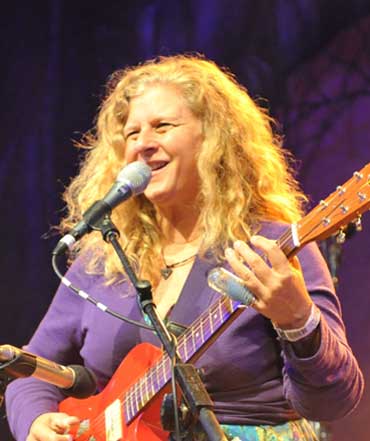 Don't be too shy; Kristina isn't! She will capture your heart with her deeply personal tales and you might even feel you have known her for years.
"It is indeed a rare occurrence to be so completely captivated for an entire concert by one person and a guitar, but American singer/songwriter Kristina Olsen certainly managed this and more, delivering a highly entertaining show to a capacity audience for over two hours." (Patrick Shepherd)

"She tells stories of trekking through Alaska on snowmobiles to gigs or of dancing with a drunk, and then sings everything from sweet, passionate piano ballads to rollicking folk-rock or growling, raucous blues. For Olslen, the message is personal and delivered with fire . . . finely crafted songs . . . Her blues style, like that of many great blues singers, is rife with sexy overtones." (Stephen Ide)

Entry by donation ($25/$15).
Bookings are strongly advised!
Call or email Wayne (02) 9939 8802 to reserve your seat.
Humph Hall
85 Allambie Road
Allambie Heights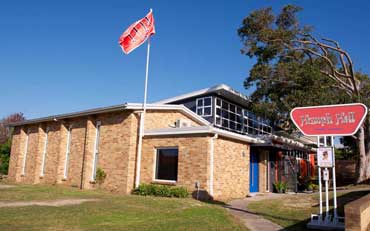 Formerly the Allambie Heights Uniting Church, Humph Hall is now the private home of Gial Leslie and Wayne Richmond.
As with all concerts in Humph Hall, Kristina Olsen will be performing acoustically - no PA!