Martyn Wyndham-Read & Iris Bishop in Humph Hall

7pm, Friday 25th March 2011
By Wayne Richmond
Posted Sunday, December 26, 2010
Martyn Wyndham-Read is one of the UK's best known and respected singers, with a laid-back, hypnotic style which never fails to relax and enthrall his audiences; he is also an acknowledged expert on Australian song after he spent seven years out here in the early 1960s.
Martyn is a real craftsman, who sings from the heart. He has appeared on over thirty-two recordings, spread over a period of some thirty-five years. When asked what motivates him to keep going out to the clubs and festivals he answered: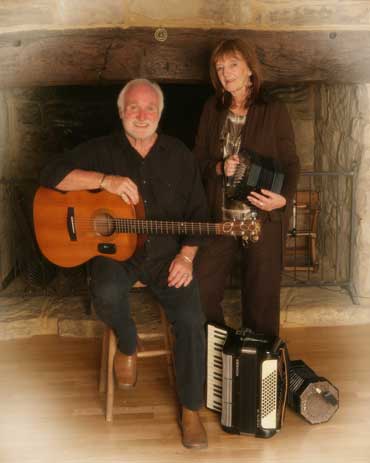 "It's just that there are great people to meet, and that you stay with, and that you sing with. You find a lot of really good people in the folk world. Every time I sing in a club I enjoy it and there are so many people that I feel privileged to know and play with. My grandfather said that in this life you've got to find out what you like doing, then get someone to pay you to do it! And I'm really very happy doing what I'm doing.Visit Martyn's web site.
Martyn will be accompanied at Humph Hall by concertina and accordion player extraordinaire, Iris Bishop, also from the UK.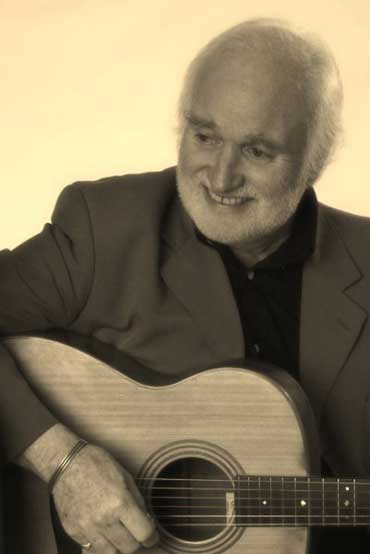 Martyn is currently working on a production called 'Down the Lawson Track' featuring stories, poems/songs of the great Australian Poet of the People, Henry Lawson with Pip Barnes, Iris Bishop, Gary Holder and Jackie Oates.
Also appearing in the concert at Humph Hall will be the golden-voiced Kate Delaney and Denis Tracey.
Entry free (Optional, donation: $25/$15)
Call or email Wayne (02) 9939 8802 to reserve your seat.
Humph Hall
85 Allambie Road
Allambie Heights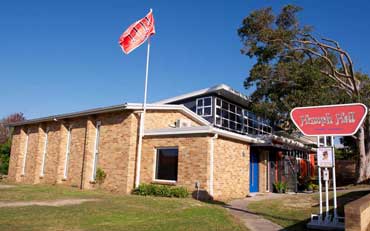 Formerly the Allambie Heights Uniting Church, Humph Hall is now the private home of Gial Leslie and Wayne Richmond.
As with all concerts in Humph Hall, Martyn & Iris will perform acoustically - no PA system!