Fred Smith comes to Humph Hall

7pm, Saturday 14th October 2011
By Wayne Richmond
Posted Monday, July 25, 2011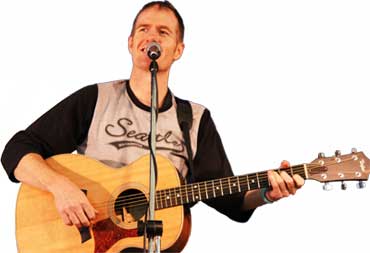 Fred Smith was the first Australian diplomat to be posted to Uruzgan in July of 2009. His main job was to build relationships with tribal leaders in order to improve cooperation and understanding between the local community and the Coalition Forces, to act as a bridge between these two vastly different cultures.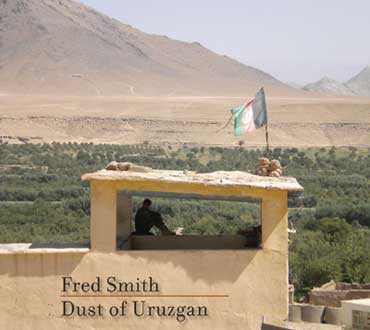 Fred's new album, 'Dust of Uruzgan', tells of his experiences during his 18th month stay in Afghanistan and the realities of life for soldiers in this difficult war.
Fred played regular concerts for the troops and his comic ditty 'Niet Swaffelen op de Dixi', entreating Dutch soldiers not to do unspeakable things in the portaloos, became a hit with the Dutch military and he toured Holland in November 2010 on the strength of it.
Every now & then you hear a song and you think to yourself "I wish I'd written that". 'Dust of Uruzgan' is chock-a-block full of songs like that. Arresting, insightful and packed full lof gritty detail, Fred Smith's songs literally bash down the doors of national understanding and conscience. If there is any justice in this world, this album will be a major hit. - John Schumann (Redgum).

The presence of Fred Smith over the weekend was the highlight. Why this man isn't regarded as one of Australia's best-known songwriters is beyond me. His new material based on his experiences in Afghanistan is powerful, his guitar playing is understated and his lyrics incisive, deft and challenging. His song, 'Dust of Uruzgan' rates as the best anti-war song written since Eric Bogle's 'And the Band played Waltzing Matilda' or Redgum's 'Only 19'. - Chris Spencer
At Humph Hall, Fred's performances of songs from 'Dust of Uruzgan' will be enhanced with a slideshow of photos.
Check out a recent article about Fred in The Australian. Listen to an interview with him on ABC radio. See him on YouTube here and here.
Optional donation: $25/$15
Call or email Wayne (02) 9939 8802 to reserve your seat.
Humph Hall
85 Allambie Road
Allambie Heights
Formerly the Allambie Heights Uniting Church,
Humph Hall
is now the private home of Gial Leslie and Wayne Richmond.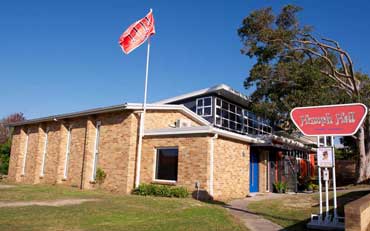 As with all concerts in Humph Hall, Fred Smith will perform acoustically - no PA system!