The Dorothy-Jane Band at Humph Hall

7pm, Saturday 14th September 2013
By Wayne Richmond
Posted Monday, August 5, 2013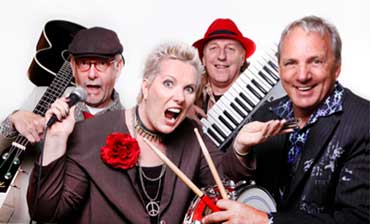 Dorothy-Jane Gosper (vocals/acoustic guitar)
Baz Cooper (accordion/piano)
Paulo (acoustic bass)
Mikey (washboard/percussion)
Award-winning singer, songwriter and blues-harp player, Dorothy-Jane 'DJ' Gosper, and her band are set to perform an intimate concert at Allambie Heights on Saturday 14 September 2013. This concert coincides with the band's release of their new album "Woman on the Run".
Over 20 years ago, Dorothy-Jane fell hopelessly and helplessly in love with the harmonica and has been performing ever since. She became a professional independent musician and has released an album every year after winning her battle with breast cancer in 2007.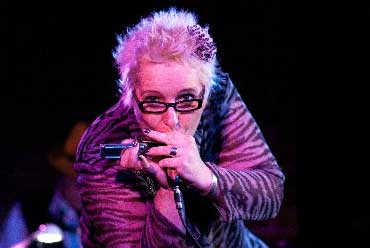 Dorothy-Jane was recently awarded 2012 Best Artist in the Jazz/Blues category of the inaugural Music ACT Music Awards "MAMA's" and acknowledged in the 2012 Australian Blues Music 'Chain' Awards as a top 3 vocal finalist.
Described by Al Hensley of Rhythms Magazine as "a remarkably talented singer and harmonica player" and by Trad & Now's John Williams as having "amazing vocal abilities", Dorothy-Jane adds these latest acknowledgements to her existing collection.
Gosper will perform with her touring band. "The boys and I swing and shuffle our way across the country, shaking off our demons through stories and songs at festivals, hotels, hilltops and concert halls. We enjoy playing smaller venues, it gives us a chance to perform our ballads and interact with our audience."
She describes the band's music style as "rebellious rhythm and groove" and the new album as having "a Little Richard feel with the spirit of Nina Simone, and promises "from a whisper to a roar, you will be moved!"
Call or email Wayne (02) 9939 8802 to reserve your seat.
Humph Hall
85 Allambie Road
Allambie Heights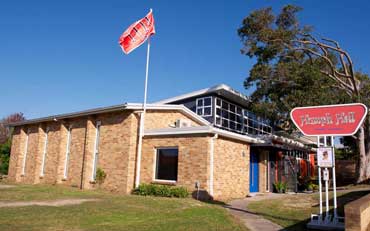 Formerly the Allambie Heights Uniting Church, Humph Hall is now the private home of Gial Leslie and Wayne Richmond.
As with all concerts in Humph Hall, Dorothy-Jane and her band will perform acoustically - no PA system!