David Ross Macdonald (Canada) in concert

7pm, Saturday 8th March 2014
By Wayne Richmond
Posted Monday, February 3, 2014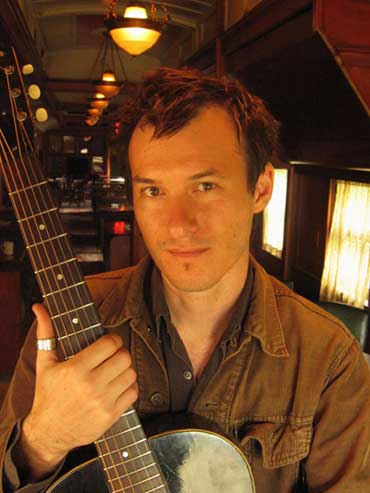 Accomplished singer/songwriter/guitarist from Canada
Born of a jazz musician father David Ross Macdonald returned to his musical roots after some years underground as a geologist and now plies his trade not only as an internationally touring songwriter but also as a jazz turned folk-roots drummer for the acclaimed Australian group The Waifs.
"[David Ross Macdonald] is one of those few songwriters like Nick Drake, Conor Oberst (Bright Eyes), and Josh Ritter that can captivate his listeners armed only with a voice and guitar." American Songwriter Magazine
"…deft guitar playing … polished songwriting … pristine, thoughtful folk rock…" Penguin Eggs Magazine
Visit his web site.
Watch a YouTube clip.
N.B. Due to Council intervention, this concert has been relocated to St Davids Church, Dee Why (next to the police station).St Davids Church
St David Avenue
Dee Why (next to the police station)