Arparla (It.) in Humph Hall

7pm, Wednesday 16th March 2011
By Wayne Richmond
Posted Saturday, December 25, 2010
Arparla consists of violinist Davide Monti & harpist Maria Cleary from Italy.
Davide Monti is an highly eclectic improviser and violinist, leader of numerous ensembles in Europe, including Ensemble Elyma (dir. Gabriel Garrido), chamber musician and soloist. He has given masterclasses and workshops in Japan, Italy, The Czech Republic and Uganda.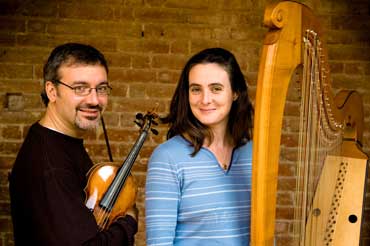 Maria Cleary is a former harpist of the Concertgebouw Orchestra Amsterdam, who has specialised in historical harps for over 15 years. She has taught at the Guildhall School of Music London, the Conservatorium in Padova, and has given summer courses and masterclasses to both modern harpists and historical harpists.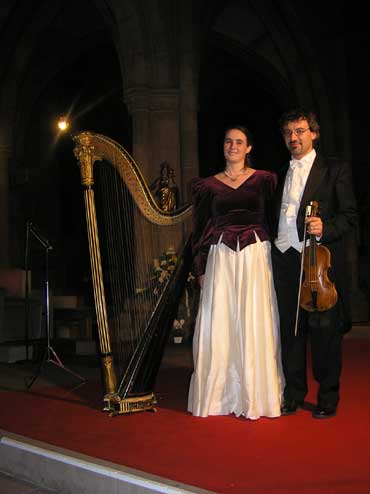 At Humph Hall, Arparla will present a concert entitled 'Circle & lines in music: St. Patrick's Day meets Baroque Italy' - an exciting blend of Baroque Italian music and Irish traditional tunes.
Nadia Piave, Italian-Australian Woman of the Year 2008, soprano, raconteur, teacher, mardi-gras cabaret diva and erstwhile gelato-bar queen will join Arparla to make music together.
Suggested optional donation: $25/$15
Call or email Wayne (02) 9939 8802 to reserve your seat.
Humph Hall
85 Allambie Road
Allambie Heights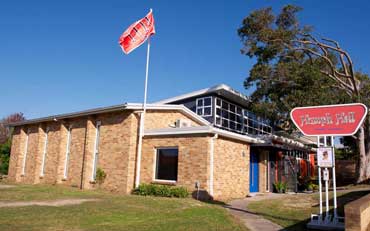 Formerly the Allambie Heights Uniting Church, Humph Hall is now the private home of Gial Leslie and Wayne Richmond.