The Annie Lou Band (Can) comes to Humph Hall

3pm, Sunday 9th November 2014
By Wayne Richmond
Posted Friday, July 25, 2014
Annie Lou is Anne Louise Genest – a Canadian artist who carries the spirit of an old storyteller, creating songs steeped in oldtime mountain, Appalachian, and traditional country and bluegrass music.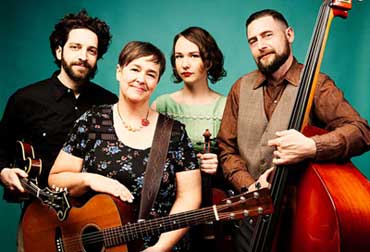 She writes songs that have a way of breaking the heart and then putting it back together again. Beautifully creative songs and tunes range from rousing and boisterous to gentle and poignant, and map a homescape of hard-drinking grandmas, rural dancehalls, blue collar fashions, small towns, big cities.
All of this is delivered with Annie Lou's vocal warmth, evocative of the sweet tones of Kate and Anna McGarrigle blended with the raw emotion of Hazel Dickens.
Coming to Australia with Annie:
Anne Louise Genest – guitar, banjo, vocals
Sarah Hamilton - fiddle, guitar, vocals
Andrew Collins – mandolin, fiddle, guitar, vocals
Max Heineman – upright bass, vocals
See a YouTube clip and visit Annie's web site.
Call or email Wayne (02) 9939 8802 to reserve your seat.
Humph Hall
85 Allambie Road
Allambie Heights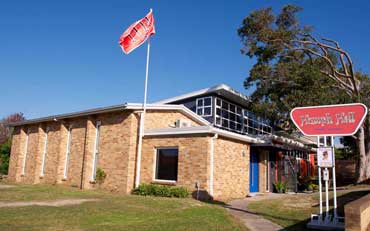 Formerly the Allambie Heights Uniting Church, Humph Hall is now the private home of Gial Leslie and Wayne Richmond.
As with all concerts in Humph Hall, the Annie Lou Band will be performing acoustically - no PA system!