RAPT at The Zenith Theatre

8pm, Friday 23rd April 2010
By Rosie McDonald
Posted Friday, February 12, 2010
The Performing Arts unit of Willoughby Council presents a series of concerts at The Zenith Theatre in Chatswood to profile the increasingly popular folk scene and its' many fine artists.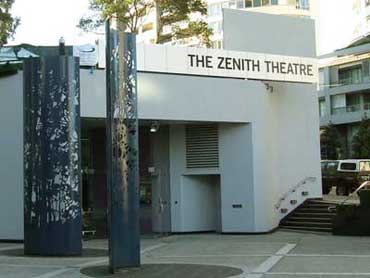 The program will kick off on Friday 23rd April with a concert performance featuring the exciting new combo, RAPT, formed from the members of two well known acoustic bands, urban eXcentrics and Mothers of Intention.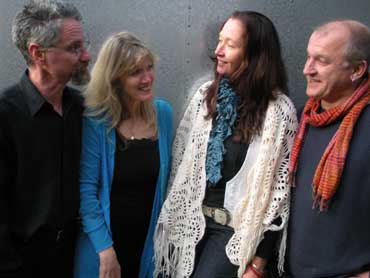 Rosie McDonald, Ann Palumbo, Paul Laszlo and Tony Pyrzakowski combine their diverse musical interests to create a vibrant ensemble offering folk, country and jazz with a twist. Instrumentation includes guitars, violin, banjo, mandolin, double basses and 4 part harmonies.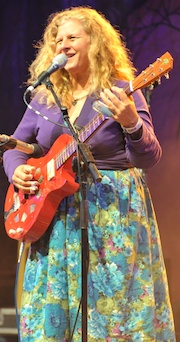 The second concert, on Sat 24th April, will feature Kristina Olsen.
The folk spectrum has broadened significantly in the past few years as acoustic music has had a resurgence thanks to radio programs such as ABC RN's Nightly planet and Music Deli as well as community radio stations.
Acoustic music has tapped into the mood of the people. Folk festivals featuring artists from diverse backgrounds and musical styles have become ever more popular and attract a wide ranging and discerning audience. It is a rare privilege to have a Sydney theatre that is actively embracing this market. Allan Rendell (event manager of Willoughby PAU) is passionate about creating a focal point for high quality acoustic music with this lovely space. The Performing Arts Unit is committed to preparing and showcasing a diverse array of performances designed to excite, engage and inspire.
Book online or ring (02) 9777 7555
Adults: $25 (Conc: $22.50)
Zenith Theatre and Convention Centre
Corner McIntosh & Railway Streets
Chatswood