Well known Newcastle tune-smiths feature at next Sult

7.30pm, Wed. 14th November 2007
By Pam Merrigan
Posted Tuesday, October 9, 2007
Shayne (fiddle) & Roz (banjo & mandolin) Kerr, well known trad musicans from Newcastle will feature at our next Sult night. Shayne and Roz have been playing traditional music together since 1979, after meeting at the Newcastle Folk Festival.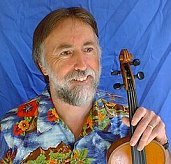 Shayne was introduced to traditional music in the 1970s by Brad Tate, a fiddler and folklorist from Newcastle, and he has been fiddling ever since. Back in 1983 he won 1st in fiddle at South Australia's Kapunda Celtic Music Festival competition. He has a nice lilting style and a swag of tunes to share.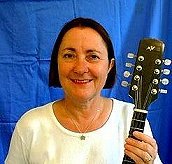 A visit to Sydney in the late 1960s by the Irish band 'The Dubliners' inspired Roz to listen to and play traditional music and she has frequented Irish music sessions, folk clubs and festivals ever since. Roz plays both mandolin and banjo.
There are also a couple of floor spots available for this night. If you'd like one (about 15mins or 3 songs/tunes) contact Pam. And don't forget the Session from around 9.15pm. All musicians are welcome and it's going to be a cracker.
Sult nights are simply brilliant! They're worth the effort and guess what, they're FREE so get out of that Wednesday night rut and join us. Guinness and Kilkenny are on tap with $5 pints and you don't have to be a member.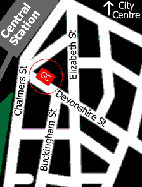 Find us upstairs at the Gaelic Club, 64 Devonshire St. Surry Hills (just a stones throw from Central Station). Exit through the pedestrian tunnel from George St. into Chalmers St. and cross into Devonshire. It's on the left. Take the lift or the stairs to the first floor. It's a great social night out.
Sult - mark it down in your diary.