Uke Can Help!

7.30pm, Thursday November 12th 2009
By Ray Gurney
Posted Tuesday, September 8, 2009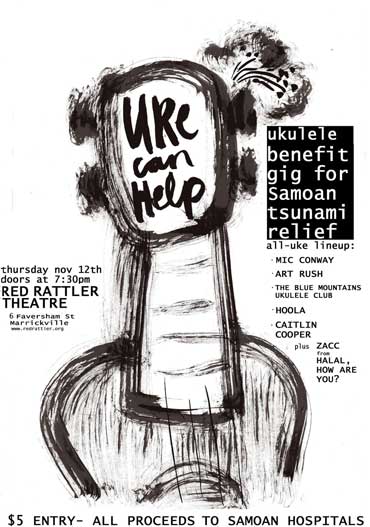 An All Ukulele Benefit Night for Samoan tsunami relief.
Mic Conway
Art Rush
The Blue Mountains Ukulele Club
Hoola
Caitlin Cooper
Zacc (from Halal, How are you?)
Red Rattler Theatre
6 Faversham Street
Marrickville
$5 entry (all proceeds for Samoan tsunami relief)
Come along, have some fun and uke2 can help!
The "Red Rattler" is a great venue, map on web site, plenty of parking nearby.