New Irish Music Venue

7pm, 2nd & 4th Wednesdays
By Pam Merrigan
Posted Monday, February 5, 2007
Sult @ the Gaelic Club
The Gaelic Club
Devonshire Street
Surry Hills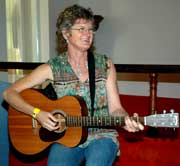 Sult @ the Gaelic Club is inspired by 'Club Sult', a Dublin based group that promotes Irish arts and language, and which has been staging music nights and sessions since 1999 as part of its ongoing support for Irish culture.
You're invited to the grand opening night:
7pm, Wed 28th February 2007
with special guests:
• Chris Wheeler
• Cliona Molins
• Andy Cathcart
• Garry McFetteridge
• House band: Coolfinn Mac

The new Sydney venue will focus on Irish music in all its forms and will take place at 7pm on every 2nd and 4th Wednesday. The house band
Coolfinn Mac
will open proceedings and ensure the night gets underway with plenty of lively music. However, a major focus of
Sult
is to provide space and opportunities for individuals and groups performing in the Irish idiom to share their music within an 'open mic' format.
Anyone interested in performing should contact Pam on (02) 9489 5786 in the week preceding each Sult night to book a time. It is expected the nights will conclude with an informal, acoustic session from about 9.30pm.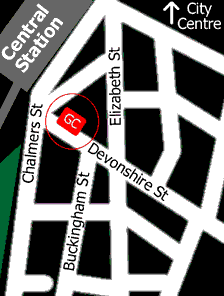 It is also envisaged that, as a future direction, Sult will stage concert nights and special events to highlight Irish artists.
Everyone with an interest in Irish music as either spectator or performer is welcome to enjoy the friendly atmosphere, songs, music and sessions in the Gaelic Club's cosy bar.
Ceol agus craic in the heart of the old Sydney.
More information: Pam Marrigan (02) 9489 5786.