Sult @ the Gaelic Club

7pm, Wednesday 9th May 2007
By Pam Merrigan
Posted Sunday, April 1, 2007
Irish Music nights & more!
Sult fires up again next Wednesday 9th May when our special guest will be traditional singer Margaret Walters (8.20 & 8.50pm). Margaret has a number of Irish songs, and Australian songs with a strong Irish connection in her repertoire and is renowned for the quality of her voice, particularly when singing unaccompanied, and for her sensitive song interpretations and her intuitive harmony singing. For her Sult performance Margaret will be joined by John Warner who will add harmony and guitar/bouzouki accompaniment.
Margaret can also be heard performing with the Roaring Forties and with Don Brian in the duo Southern Cross Trawlers. She has recorded extensively and her
discography includes: Solo recordings - For the Future and the Past and Power in a Song; as a duo with songwriter, John Warner - Pithead in the Fern and Who Was Here?; and with, The Roaring Forties - Hazard Hardship and Damned Little Pay and Shore Leave, and their most recent recording, John Warner's song and verse cycle, Yarri of Wiradjuri. Visit www.margaretwalters.com to find out more.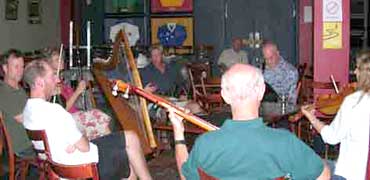 As usual the Sult house band will be cranking things up from about 7p.m and the Merrigans will do a short spot of songs from their award winning CD Between Two Shores (8pm) and between 7 & 8pm there's always a chance to contribute a song or a tune.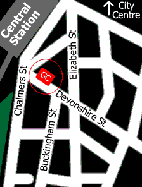 By popular demand another feature of the next Sult will be displays of Irish step dancing from Margaret Winnett and her team (8.40 & 9.15) and, don't forget we'll be finishing up with a Trad. Session from around 9.25pm. Musicians all very welcome and I'm sure you can count on some dancing to a few good sets of jigs and reels.
Sult takes place every 2nd and 4th Wednesday each month except July and January upstairs at the Gaelic Club, 64 Devonshire St. Surry Hills (just a stones throw from Central Station). Exit through the pedestrian tunnel from George St. into Chalmers St. and cross into Devonshire. It's on the left. Take the lift or the stairs to the first floor.
How much does it cost? Admission is FREE!
If you'd like to be part of Sult contact Pam (02) 9489 5786 or by email.