Sult @ the Gaelic Club
Swingin' Fiddles fae the Shetland Islands
5.30pm, Wednesday 13th June 2007
By Pam Merrigan
Posted Sunday, May 13, 2007
"Sheer maturity of Sound"
Davie Gardner,
Shetland Music Development Officer
The next Sult will take place on Wednesday, 13th June with the Swingin' Fiddles fae the Shetland Islands. "Shetland's enviable reputation for turning out superb traditional musicians, especially fiddle players, has remained pretty much unchallenged for more years than many of us care to remember, and rightly so.Now, though it appears this long and glorious reputation may be set to surpass itself, as apparently endless waves of new and exciting young musicians take up the mantle, driven by a commitment to their traditional roots, inspired and motivated by the legends that have gone before them and those that continue to carry the torch for the tradition to all corners of the world today. Suffice to say traditional music is cool again in Shetland, and how?"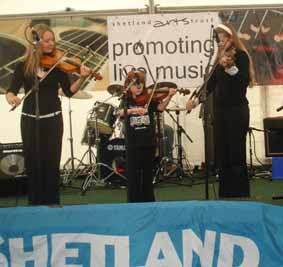 The group are in Sydney for two days and will be giving a workshop for all interested fiddlers. There will also be a workshop on guitar accompaniment running simultaneously if there is enough interest.
Date: Wednesday, 13th June
Venue: Gaelic Club, 64 Devonshire Street, Sydney
Time: 5.30pm – 7.00pm
Cost: $20.00
Usual Sult kicks in at 7.30pm
The workshop will be followed by the usual SULT evening (7.30pm) and the Swingin' Fiddles will play a couple of brackets. Entry to SULT is FREE. Please come and hear them play even if you can't attend the workshop. And don't forget to bring your instrument for a mighty session at the end of the night. And please note that this is the last Sult for the current season.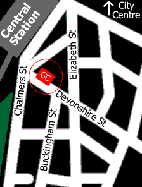 Sult takes place every 2nd and 4th Wednesday each month except July and January upstairs at the Gaelic Club, 64 Devonshire St. Surry Hills (just a stones throw from Central Station). Exit through the pedestrian tunnel from George St. into Chalmers St. and cross into Devonshire. It's on the left. Take the lift or the stairs to the first floor.
For more information on the Swinggin' Fiddles visit their web site. If you'd like to be part of Sult or like more info contact Pam (02) 9489 5786.
How much does Sult cost? Admission is free.
If you want to attend the workshops contact Trish Barker.