Southland - An Australian Mass

7.30pm, Friday 12th October 2012
By Mary-Jane Field
Posted Saturday, August 4, 2012
Evoking elements of the sounds of today's Australia, including bell birds, dances from some of Australia's diverse communities, and a soundscape of the outback.
Presented in concert by Cantando and St Benedict's choir.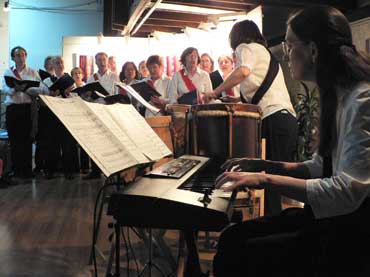 Old Darlington School
Maze Crescent
University of Sydney Campus (behind the Seymour Centre)
Also on the programme:
Polyhony from St. Benedict's Choir, Gregorian chant with the Schola Caeciliana (a women's group) and instrumental music in the Latin American folk tradition with Jane Andino and Gaye Thomas.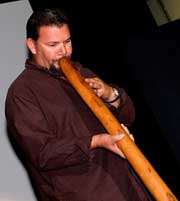 Special Guests: Matthew Doyle on didgeridoo, Julia Pokorny with violin and viola.
Entry by donation (All proceeds to charitable projects in Australia and South America.)
For more information, or bookings (recommended): (0402) 961 329
The concert will start on time! Entry from 7.15pm.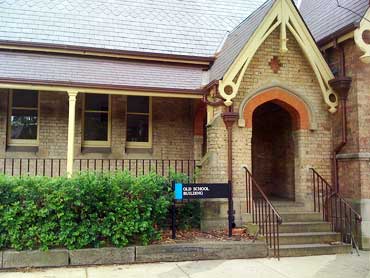 Old Darlington School is easy to reach, by public transport or by car. It is on the grounds of Sydney University's Camperdown campus. By consulting a map you will see an indication of the bulding at Maze Crescent, which is behind the Seymour Centre between Cleveland Street and Shepherd Street.