Reedy River at the New Theatre

1pm, Sunday 24th June 2007
By Wayne Richmond
Posted Saturday, May 19, 2007
A staged reading as part of New Theatre's
Censored! - A Season of Banned Plays
Dick Diamond's classic Aussie bush musical Reedy River, celebrates the birth of the Trade Union movement.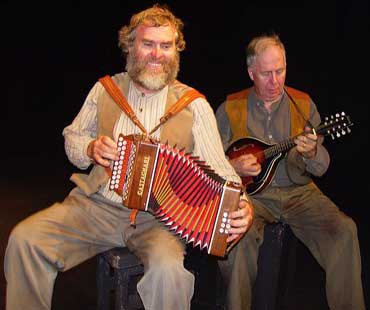 Originally commissioned by the Melbourne New Theatre the play is set in the aftermath of the 1890s shearing strike, one of the most monumental labour strikes of our history, which saw the Shearer's Union almost destroyed, its leaders goaled and its membership dazed. Reedy River is full of colourful characters, great songs and high drama as it tells of the Union's struggle and solidarity. The 1953 production at the New Theatre in Sydney saw the inclusion of a group of musicians who were to become the original Bushwackers as well as the participation of the young Shirley Andrews who was to go on to be a significant figure in the promotion of traditional Australian social dancing. Reedy River played a major role in popularising many Australian songs which are considered commonplace today including:
Click go the shears
Lazy Harry's
Banks of the Condamine
My Old Black Billy
Charlie Mopps

and many more!
Reedy River also included the Ballad of 1891 which had been written a couple of years earlier by Helen Palmer and Doreen Jacobs.
Furthermore, it led to the formation of the Bush Music Club.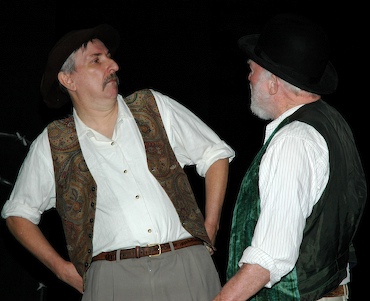 The Wollongong branch of the Arts Council refused to sponsor a production of the play because of its subject matter (the shearers strike of 1891) and it was banned at Ashfield Town Hall in 1955 because of its association with the 'left-wing' New Theatre. Not to mention a woman in a Victorian town who objected to the lagerphone because she felt its shape was a parody of the Cross and its sound a mockery of church bells!
The have been many productions of Reedy River over the last fifty years and a number of former cast members will be in the audience on the 24th including some from the original 1953 New Theatre production. The performance of the play itself will be followed by a singalong of some of the songs.
New Theatre
542 King Street
Newtown (midway between Newtown & St Peters stations)
Tickets: $15
Bookings: (02) 9519 3403
Info: newtheatre@bigpond.com