Mzaza & Fat Yahoozah at the Django Bar

7.30pm, Friday 24th April 2015
By Wayne Richmond
Posted Tuesday, February 3, 2015
Django Bar @ Camelot Lounge
19 Marrickville Road
Marrickville
Tickets: online.
Mzaza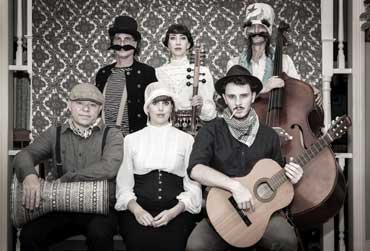 Mzaza is putting together a special night at Django Bar in Marrickville to celebrate the launch of their latest album, Ghosts.
Exploring themes of migrations and the spirits of ancestors left behind, Ghosts is inspired by the stories of Mzaza's families, and of people around the world whose families once migrated, voluntarily or not.
Influenced by vocalist Pauline Maudy's French and Spanish Sephardic roots, Mzaza's writers and musicians skilfully create their own set of traditions from a tapestry of richly woven influences from France, the Balkans, the Middle East and Sephardic Spain. The songs trace Maudy's ancestors' journeys through Algeria, Morocco, Spain and France, and also the family journey of percussionist Jordan Stamos from Turkey to Greece. Ultimately, through the tales of persecution and trial, a joy of freedom and celebration for life has pervaded the music of Mzaza.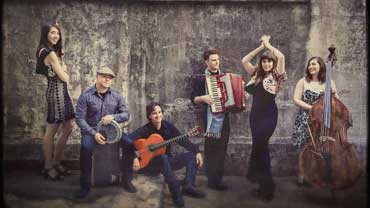 It is the timelessness of the music and story that fuels an intense live show, deftly realised on accordion, violin, darabuka, cajon, double bass and Flamenco guitar.
Mzaza's​ latest single Enfants du Chemin (Children of the Road) won Best Song in the Queensland Music Awards​ 2015​ (​W​orld category) . ​​
Fat Yahoozah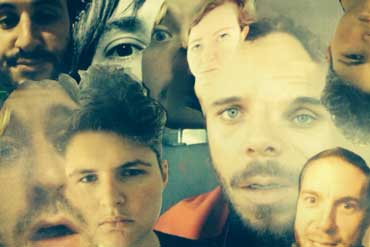 Their motive is to make you move, and Fat Yahoozah's bombastic horns and grooving rhythm section leave you little choice but to bop your body. Led by trumpeter & composer Ellen Kirkwood, this band of talented, seasoned & versatile musicians from popular groups such as Sirens Big Band, On The Stoop, The Bakery and Watussi, mesh a bunch of styles from around the world; from afrobeat to klezmer, to mariachi and middle eastern