Loaded Dog Mini-Festival

11am-11pm, Sat 28th May 2005
By Sandra Nixon
Posted Tuesday, April 19, 2005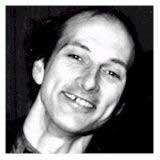 The Annandale Neighbourhood Centre &The Loaded Dog Folk Club present a Mini-Festivalfrom 11am to 11pm on Saturday 28th May 2005.
Cost: $20 per day, $14/12 evening, KIDS FREE

Free sessions for preschool & primary kids 11.30am to 1.30pm run by John Warner & Margaret Bradford in the backyard & downstairs hall.
Free singalong 2-4pm in the downstairs room to the Songs of Granma & Granpa with Duncan Chalmers, Bob & Monica Foggin & friends.

Program
11.00 Chrissie Little - folk, blues & jazz, singer songwriter
11.30 Bill Bekrik - singer/songwriter/guitarist who loves to get people singing along
12.00 Judy Pinder - multi-lingual unaccompanied singer
12.30 Jim Stubbs Backing band - folk blues sound incorporarting Irish, gospel and old timey country music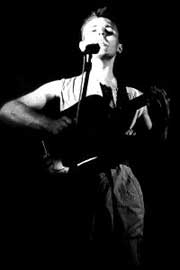 1.00 Rhona Macleod - Scots unaccompanied singer guaranteed to make you smile
1.30 Paul Hemphill - iconoclastic ... idiosyncratic ... rarely sighted in the wild . . .
2.00 Carole Garland - trad & evergreen singer, sometimes with concertina
2.30 John Warner - scintillating singer/songwriter, poet & storyteller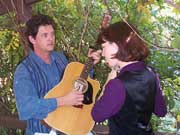 3.00 Kate Maclurcan - folksinger
3.30 Craig & Simone - singer/songwriters - folk, early Delta Blues, Hawaiian Ki Hoalu & some Celtic & Country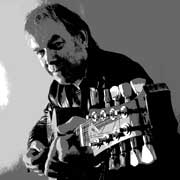 4.00 Tony Eardley - acclaimed Blue Mountains singer/songwriter, guitarist & bouzouki player
4.30 Minglewood Mudcats - five piece band playing a mix of mainly good fun music - old timey, swing & some Cajun
5.00 Lighthouse - harmonies & driving style, in a unique blend of folk, country and rock - with just a dash of blues
5.30 Margaret Bradford - singer songwriter with guitar & bowed psaltry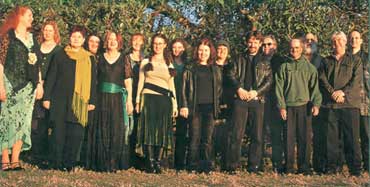 6.00 Ecopella - original a'cappella compositions & arrangements about environmental issues
6.30 Dinner break then Evening Session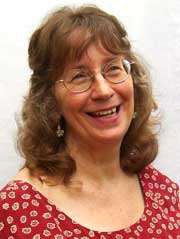 7.30 Margaret Walters - warm & engaging singer in traditional mode
8.00 John Hospodaryk - blues, roots and heritage
8.30 Jane Faulkner - poet & sometime singer
9.00 Miguel Heatwole - singer of folk & world music, political satire, environmental causes, trade unionism & the responsible enjoyment of alcohol
9.30 Chris Okunbur - singer/guitarist performing grassroots music
10.00 Duncan Chalmers - "Ah Duncan, with the amazing voice" (Kristina Olsen)
10.30 mothers of intention - driving Celtic rhythms, beautiful ballads & soaring harmonies