5th Denis Kevans Memorial Anzac Eve Peace Concert

6pm, Wed 24th April 2013
By Wayne Richmond
Posted Saturday, February 9, 2013
In memory of Australia's Poet Lorikeet
Gaelic Club
164 Devonshire Street
Surry Hills
Entry: $25/$15 concession
Info: (02) 9569 6070 (0408) 162 013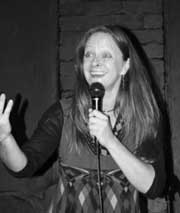 Featuring:
Jenny Campbell (Levity & poetric lyrics intro)
Maree Cunnington (blues)
Sonia Bennett (blues)
Mary-Jane field & AshCapella Choir (One voice & many)
Jenni Nixon (A poet's wisdom)
Martin Doherty and Leigh Birkett
screening of David Bradbury's five minute doco film 'Agent Orange Agent Blue'
Jack Mundey (conservationist & legend)
Tony Barry (reciting some poems of Denis Kevans)
Margaret Walters (well known folk singer)
Mike Karadis (on Agent Orange Justice Campaign - AOJC)
Dan Hopkins (blues performer)
+ many more . . .
The concert is a benefit for
Agent Orange Justice
to help kids in Vietnam with birth defects.