Andalusian Honey - Renaissance Players Concert

7pm, Tues 19th & Wed 20th Oct, 2010
By Wayne Richmond
Posted Monday, July 5, 2010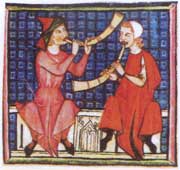 Sydney's foremost early music group The Renaissance Players return with a concert in which the mediaeval Christian cantigas de Santa Maria, Hebrew and Arabic poetry are juxtaposed with the traditional songs of Spanish-Jewish (Sephardic) exiles in their new homeland settlements in the Ottoman Empire.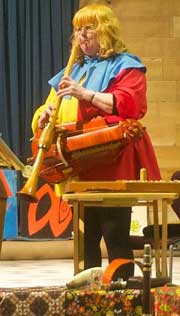 The outstanding voices of Nicole Thomson and Jenny Duck-Chong will be accompanied by six instrumentalists playing a huge collection of ancient and traditional instruments. These include: doucaine, shawms, bombarde, duct flute, harps, psaltery, organetto, gemshorn, vielles, rebecs, ud, mandora, chittara, moresca, baglamas, diwan saz, darabukka, tapan, daireh zils & tambourine.
Poetry and traditional tales will be read by Geoff Sirmai.
Great Hall
University of Sydney
Parramatta Road
Camperdown
Tickets: $35
Available at the door or phone or make an online booking at MCA-TIX - (1300) 306 776