Kristina Olsen + Kris Demeanor + Ann Vriend

Sat, 5th November, 8pm
By John Gallager
Posted Monday, October 17, 2005
A VERY SPECIAL NIGHT OF FOLK/BLUES/ROOTS
KRISTINA OLSEN (USA) + KRIS DEMEANOR (Canada) + ANN VRIEND (Canada)
Kristina Olsen is one of the world's most entertaining and dynamic Folk/Blues/Roots Singer/Songwriters. She is a fine instrumentalist - acoustic guitar, steel-bodied slide-guitar, saxophone, concertina and piano, as well as a powerful songwriter with a big raunchy blues voice.
"Kristina Olsen not only reduces grown men to quivering wrecks with her songs, she also knits socks between sets... That's talent for you."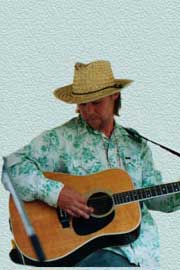 Kris Demeanor is an outstanding singer/songwriter with quirky, intelligent lyrics, catchy melodies and an engaging stage-presence.
Ann Vriend is a delightful young jazz/folk singer/songwriter/pianist, with a rich, powerful voice, poetic lyrics and grooving melodies
HARP HOTEL, TEMPE(Ph.9559 6300) THIS SAT 5 NOV. 8PM $25/$20 conc.