End of Year Folk Bash, 2016

1.30 to early evening, Sunday 4th December
By Margaret Walters
Posted Sunday, November 27, 2016
The Folk Federation will hold its annual End of the Year Folk Bash combining a concert with a Mummers Play, carol singing and an informal session.
All welcome.
Come and enjoy just a small taste of the variety of folk music happening in Sydney and some seasonal refreshments.
Doors open 1.30pm for 2pm start. The Gaelic Club is a registered club, please sign in as you arrive.

CAROL SINGING AND AN INFORMAL SESSION will round out the evening.
Admission: $10, Folk Fed members $5

Enquiries: Margaret Walters phone 9698 2206 or 0427 958 788
Come by train, the Gaelic Club is across the road from the Devonshire St exit of Central Railway station.

Artists appearing
Brian Jonathon

Kate McLurcan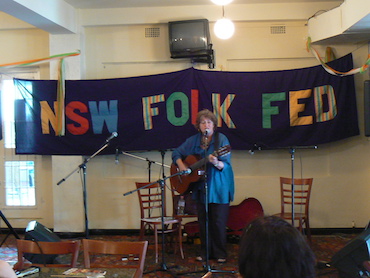 Darlo After Dark Choir led by Christina Mimmocchi
Mummers Play with Black Joak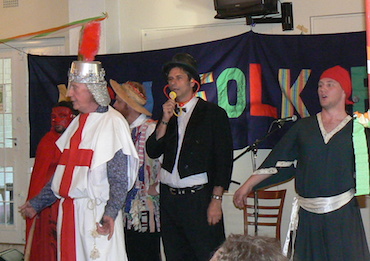 Buck and Deanne
Bells of Caroldise, traditional English carols – Ruby, Tom and Sophie
Carols Session
photos -
Peter - supplied
others - Sandra Nixon