Wheeze & Suck Band & Jim Jarvis @ The Loaded Dog - equal billing

8PM, doors open 7.40pm, Saturday 23rd May 2015
By Sandra Nixon
Posted Tuesday, January 13, 2015
One hour each from Jim Jarvis & The Wheeze & Suck Band

Jim Jarvis
An excellent solo performer well known for his distinctive, haunting blues voice and his finger-picking guitar style, Jim is highly respected among a host of other musicians. He has a polish and finesse that is characteristic of a fine, traditional and world class blues musician.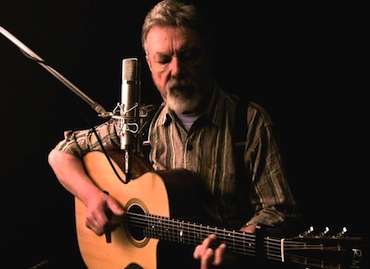 Jim has been in the parlour blues scene in and around Sydney and the Blue Mountains over the years, playing at various folk clubs, pubs, radio shows, cafes, festivals, parties, house concerts, etc. He is well-known for his song "Ballad of Balmain" with its most beautiful melody that he co-wrote with Ian Jane. – Rhonda Mawer, The Shack
He carries with him echoes of Bert Jansch, Davy Graham, John Renbourn, John Martyn, Bill Broonzy, John Hurt, Arthur Crudup, Robert Johnson, Jelly Roll Morton and Leadbelly, Jackson C Franks and Steven Stills.
Dermott Ryder.
=================
Wheeze & Suck Band
A Wheeze & Suck performance is built upon a shared experience with their legions of supporters. Warmth and humour is part of their DNA – one that embraces their audience and sets this band apart from other acts on the Folk music scene.
The Wheeze & Suck Band is a four-piece group whose popularity has been established in Australia and New Zealand over nearly two decades and seven albums of great music.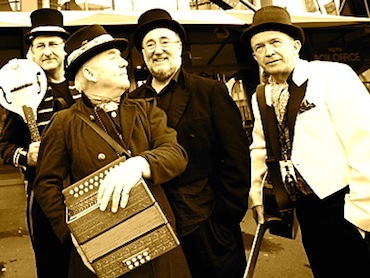 This group is unique, eschewing the stereotypical casual presentation style so associated with the genre. Picture a band of weird mummers performing an exciting mix of traditional, contemporary and original material, dressed in colourful antique costumes and top hats. Every show is a party.

Loaded Dog, back hall Annandale Neighbourhood Centre, 79 Johnston St, 8pm (doors open 7.40pm)
$18/20, BYO, supper available.
enquiries Sandra (02) 9358 4886