Damien Dempsey returns to Australia

8.30pm, Friday 5th June 2009
By John Shin
Posted Tuesday, May 5, 2009
Irish balladeer returns to Australia for his Sydney Opera House debut
Sydney Opera House (Opera Theatre)
A reserve: $70/$60
B reserve: $50/$40
Bookings: (02) 9250 7777 or online.
"He writes about the street life of suburban Dublin, in all its glory and malice, with an evocative and unsentimental affection rarely seen." (The Sunday Times)

Damien Dempsey's earliest musical influences were the post-pub sing-songs that his parents used to have at their home in Donaghmede on Dublin's Northside when he was a toddler. Good, bad or indifferent, everyone had to sing.
Today his unique sound reflects the influence of traditional Sean-Nós as well as his musical heroes: Bob Marley and Elvis Presley. British music bible NME calls him "a singer-songwriter who can rip your heart in two".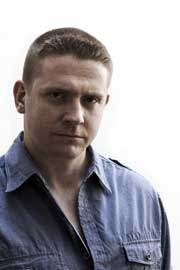 Dempsey will return to Australia to play tracks from his five studio albums for one show only in the Opera Theatre on June 5 as part of the Brian Eno curated Luminous music festival.
Accompanied by his full electric band, Dempsey will perform his back catalogue of original work as well as a collection of traditional and contemporary Irish folk songs from his latest release, The Rocky Road.
Featuring collaborations with his heroes John Sheahan and Barney McKenna of The Dubliners, plus accordionist Sharon Shannon, his fifth album includes The Foggy Dew, The Hot Asphalt, Schooldays Over and Rainy Night in Soho.
An advocate of the sing-song, Dempsey wanted to introduce these timeless songs to his legion of young fans who may not have heard them otherwise.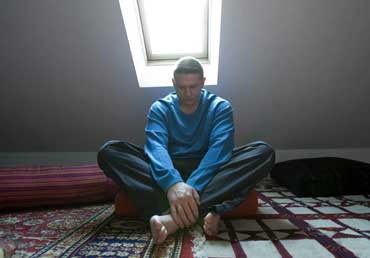 "I had a good feel for these songs, and as I've studied Irish history, I felt I could really tell their story and do them some justice," Dempsey said. "I want to give the young kids an alternative to the new MTV generation, gangster rap, Britney Spears and maybe get them interested in their own history through music."
Dempsey's first four albums have made the top 5 in Ireland including the #1 Shots from 2005 and To Hell or Barbados which reached number 2 in 2007.
Dempsey has been championed by and toured with performers like Bob Dylan, David Gray, Morrisey, Willie Nelson, Sinead O'Connor and The Pogues. He has headlined at Electric Picnic, played the main stage at OXegen and Glastonbury as well as tons of other festivals.
Repeatedly voted Best Irish Male and Best Traditional/Folk Singer at Ireland's prestigious Meteor Awards, Dempsey was also the subject of a feature length documentary.