Cliona's Winter Harp Workshop

Sunday 13th August 2006
By Cliona Molins
Posted Tuesday, August 1, 2006
Sydney is long overdue a hands-on afternoon of harping. This is the day to take your harp-playing up a notch.
The afternoon will be broken up into two sessions so that beginners can feel unintimidated in the first part and more advanced students can go at a faster pace in the second session.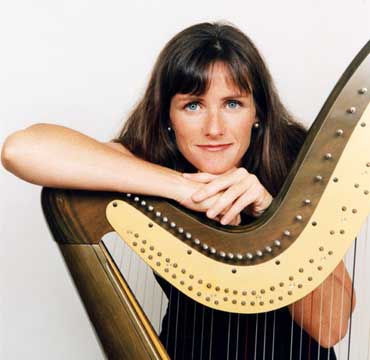 Location:
Eastside Music Café
Paddington Uniting Church Hall
2 Newcombe Street
Paddington

Beginner Session:
1-2.30pm (Please arrive at 12.30pm for 1pm start.)
Advanced Session:
3-5pm
Cost: $40 per session (or $60 for both)
Parking:
Access to this venue is easy for harp players! Parking is available at the Church Car Park 24 - 28 Gordon Street, Paddington. See map.

Please book as early as you can.
Email
or call Clare on (0411)207 690. If the only thing stopping you is the 'want of a harp" please call Cliona on (02) 9949 4810.
Cliona Molins is a classically trained irish harpist. One of her many passions is the South American harp. For more information see her web site.