Cafe Dalor Open Mic - Beck Fielding

7.30pm Fri 17th Feb 2012 (1st & 3rd Fri)
By Roger Fyfe
Posted Friday, October 14, 2011
Beck Fielding / Lance Whear / Kenya Wilkins / Charli Rainford / Renee Jonas
Beck's vocals are unique and impressive…her lyrics poignant and inspiring….her music contemporary with an intimation of soft jazz. Share a moment with Beck and you will have an epoch of memories……Over the years, Beck has developed an incredibly unique guitar style, percussive, powerful and dynamic. Local Sydney musos quote her as having "the best right hand in the business!" Her voice is well revered by those who have heard it. "Beck is a magnificent storyteller who channels her life experiences into beautiful songs that are so wonderful to listen. It is a unique style that is both brilliant and instructive." - Pete Scully, President of the Songwriting Society of Australia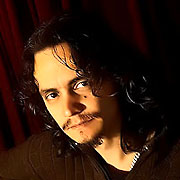 Lance Whear thinks outside the square with quite a creative flair. He writes music, performs on guitar and sings . . .. the expression of inner feelings is a must for him. He has spent many years working on his musical abilities and craft building up his enchanting mellow performance technique.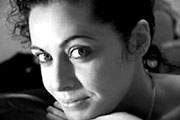 Keyna Wilkins is a versatile composer, pianist and flautist based in Sydney. Her work blends aspects of experienced and theoretical sound worlds, drawing from the French impressionist tradition, Asian folk music and contemporary Australian composers. She is currently refining her compositional style at Sydney Conservatorium and performs regularly with Sydney-based jazz, classical, contemporary and flamenco ensembles (through Flamenco Australia). She is also a session musician and private flute and piano teacher. Performances include the opening of the 2012 Adelaide Fringe Festival, the sell-out opening of the 2011 Picasso Exhibition at the Art Gallery NSW and many other classical contemporary concerts, jazz concerts and corporate events around the country.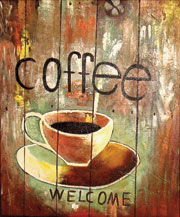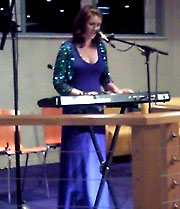 Café Dalor Open Mic has been running for nearly a year now meeting on first & third Fridays of each month providing a relaxed stage for mixed performance styles, wide age range with high degrees of musical experience. Cosy, intimate atmosphere with courtyard ideal for folksinger songwriters, soft blues etc. Great coffee, good food, BYO wine & beer etc. PA Supplied.
Café Dalor
237 Wardell Road
Dulwich Hill (lower village, near train station on Bankstown Line)
All welcome. Come along and enjoy this cosy new venue.
Go to Website Performer Listings

Info: Roger Fyfe (0425) 261 953
Supported by Smallstage, Cafe Dalor