Beeswing Head Bumper Night @ Sult

This Wednesday 24th October @ the Gaelic Club, Surry Hills.
By Pam Merrigan
Posted Saturday, September 22, 2007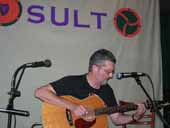 The next Sult will be a bumper night. We have three acts lined up for you so we'll be getting underway a 7.30pm with the House Band and then singer / songwriter Tomas Hamilton will be doing a short spot of some new material and old favourites from 8pm. At 8.20 John Hospodaryk will present a 30min concert featuring songs from his recent CD Railway's Coming Through covering many aspects of Australian railway life: legendary locomotives like the 38, the lives and struggles of railway workers, spectacular runs like the Ghan and Kuranda, and the impact of the railways on communities.
Beeswing - 4 piece acoustic folk rock performs @ 8.45pm
The vocal harmonies are pure honey and the acoustic rock stings. Inspired by the folk rock wizardry of Richard Thompson and the folk revival, prepare for Beeswing to remind you why great songs neverdie, and why you came to listen to folk music in the first place. Beeswing consists of former Illawarra folkies Scott & Jenny Thomson, Barb 'White Gloves' Kelly and folk rock legend in his own lunchbox, Gary Roberts who may be known to many of you from his time in the popular Irish/Australian band from Newcastle Chief O'Neill's Favourites.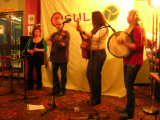 Our last Sult night was brilliant, The Mothers of Intention were simply flyin'! And the crowd loved it. With an eclectic mix of Celtic and Celtic influenced music and song beautifully dispatched by Rosie's rich voice and Tony's forthright fiddling style and balanced by some subtle recorder work from Lainey, and Penny's soaring harmonies and measured bodhran work patrons were treated to a fine evening's entertainment.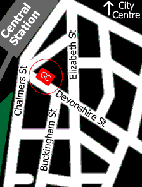 Oh dear! you missed it. Well get out of that Wednesday night rut and come down to the Gaelic Club for some ceol and craic (music and a bloody good time). And where's that you ask? Upstairs at the Gaelic Club, 64 Devonshire St. Surry Hills (just a stones throw from Central Station). Exit through the pedestrian tunnel from George St. into Chalmers St. and cross into Devonshire. It's on the left. Take the lift or the stairs to the first floor. It's a great social night and the bar has Guinness on tap among other beverages.