Acoustica - Balmain's Urban Folk & Acoustic Festival

12-9pm, Sunday 23rd April 2006
By Marcus Holden
Posted Saturday, April 1, 2006
Acoustica returns to the peninsular. Just back from Byron East Coast Blues Festival and want more? Too little time or money to go traipsing off around the country to experience the excitement and fun of a world-class music festival? Don't worry, the festival has come to you and it's free!
On Sunday, April 23 2006, the Balmain Acoustica festival will once again take place at Birchgrove oval in Sydney's inner west suburb of Balmain.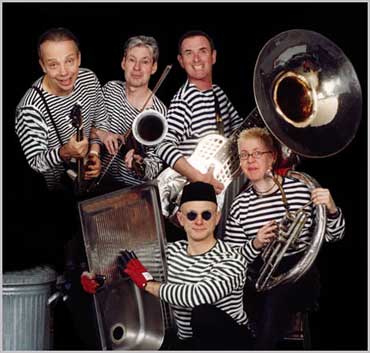 After the knock out success of last year's Balmain Acoustica Festival, this year's event promises to be better than ever! Along with a strong line-up of favourites such as the nationally acclaimed Backsliders, Big Wheel, The National Junk Band, master of the ukulele, Azo Bell and Kate Maclurcan.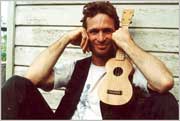 This year's festival will also showcase the talents of highly respected Australian musicians such as Charlie McMahon (Gondwana), Jimmy Little and internationally respected world music exponents Mara. Singer songwriters Mitch Granger and Tamlin Tregonning will show just what the new crop of 'Balmain Boys' can do.
Like any great music festival, it's not only about the music. The ambience provided by a wonderful waterside location at Birchgrove oval, fabulous food stalls, carnival rides, roving performers provided by Circus Unique, jugglers and fire-eaters makes this a fun day for people of all ages.
So bring a picnic rug and settle in to enjoy one of the most exciting musical events to hit the peninsula.
Where?
Birchgrove Oval (off Grove Street)
Birchgrove
When?
12-9pm, Sunday 23 April
Cost?
Free!
How to get there?
Birchgrove Oval overlooks Snail Bay & is next to Grove Street, Birchgrove. The 441 & 432 buses travel from the city to Grove Street & ferries from Circular Quay travel to Snail Bay Wharf.
Following on from the tremendous success of last year's festival it was felt that one day wasn't enough! So this year Acoustica will host two additional nights as part of the Festivities.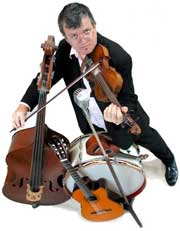 George Washingmachine pre show
Friday April 21st (7.30pm) (free entry)
Unity Hall Hotel
Darling Street, Rozelle
The famous & extraordinary musician who plays a knuckle busting Jazz violin, George Washingmachine should not be missed as a key part of the Acoustica Festival.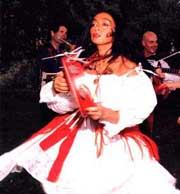 Alessandra Belloni
Saturday April 22nd (7.30pm) ($25)
Balmain Town Hall
Darling Street, Rozelle
International Italian Percussionist and pioneer of the resurgence of traditional Italian music and dance of the pizzica Tarantata, Alessandra Belloni's theatre and dance Ensemble; "I Giullari Di Piazza" are Artists-in-Residence at the Cathedral of St John the Devine in New York City. This special performance as part of the Acoustica Festival will be her only solo concert in Australia. Tickets available at Leichhardt Council Chambers and the Unity Hall Hotel, Balmain. For more information regarding tickets, please contact Shane McCardle at Leichhardt council ph (02) 9367 9351
For more information on the festival including photos, maps, public transport options & more info about the artists including music samples go to our web site or call (02) 9544 1537.