Postcard from Surry Hills... Are Hungarians really from Mongolia or outer space?

7.30pm, Saturday 29th March 2014
By Gemma Turner
Posted Saturday, March 1, 2014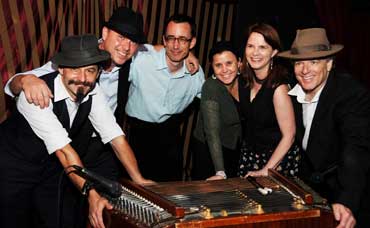 An unforgettable evening of soul-stirring music, thigh-slapping, foot tapping & Guinness swilling with The Transylvaniacs (Hungarian, Romanian & Gypsy Music) and special guest Bukhu (Mongolian horse fiddle & throat singing). Discover for yourself through a stimulating evening of soul stirring folk music from Hungary & Mongolia.
The Transylvaniacs
Special guest: Bukhu, Mongolian horse fiddler & throat singer
Dance teaching: Michelle Turcsanyi
The Gaelic Club
64 Devonshire St, Surry Hills
Cost: $20/$15
Food available
For further info: Mark (02) 9716 8167
Download flier.