Paul Spencer & Cap in Hand share the bill @ The Loaded Dog

8pm, doors open 7.40pm, Saturday 23rd July 2016
By Sandra Nixon
Posted Saturday, April 2, 2016
Paul Spencer
Paul's songs touch the heart. Whether they are cheeky political jibes and satire, strong social justice messages, or touching personal insights, the lyrics contain an authenticity that reaches out to the audience. His gentle presentation with voice and guitar leads captivated listeners on a path of humour and delight.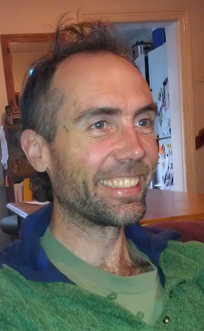 Paul was brought up in the folk scene and has the folk tradition as his musical background, so re-using old tunes and parodying anything and everything is nothing unusual for him. He also composes original tunes to get just the right musical expression for his lyrics.
Paul started writing songs in 1995 and has had bursts of songwriting proliferation in the years since then. A number of his songs have been adopted by Sydney choirs Ecopella and Solidarity Choir, as well as other trade union choirs in Australia and the UK.
Cap in Hand
Dave and Nigel have played music together for several years now appearing at a number of folk festivals and as regular performers at the Hornsby Folk Club. They are both fine musicians and entertainers.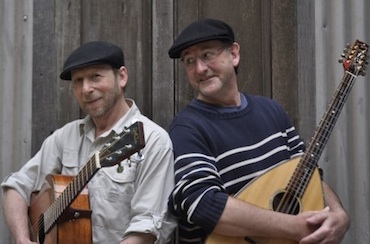 Dave plays exquisite finger style acoustic guitar in a range of open tunings while Nigel sings, plays finger style guitar, mandolin and cello mandolin. With influences including Nic Jones, Martin Simpson, Simon Fox and Bill Mize their music ranges from traditional to contemporary. In addition they both write many of the songs and tunes that they perform.
photos - supplied
~~~~~~~~~~~~~~~~~~~~~~~~~
Back Hall,
Annandale Neighbourhood Centre,
79 Johnston St, 8pm (doors open 7.40pm)
$18/20, uni students $10, BYO, supper available.
enquiries Sandra (02) 9358 4886,