Roaring Forties + MaD aDaM @ The Loaded Dog, Saturday 24th May - David Hyams is too ill to come to Sydney

8pm Saturday 24th May, doors open 7.40
By Sandra Nixon
Posted Thursday, April 3, 2014
Saturday's concert will feature instead a subset of The Roaring Forties, & MaD aDaM will do an extended set.
We might even have a set from a subset of Ecopella!
So it will still be a great night of singing, & we look forward to seeing David & The Miles to Go Trio next year.
=================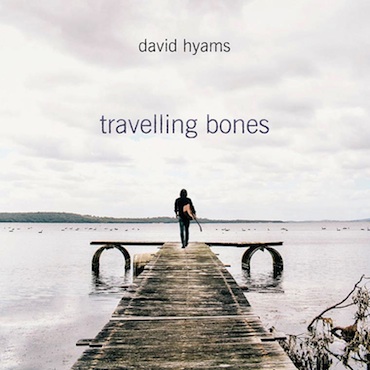 David Hyams (WA) with Francesca Mountfort (Vic)
Fremantle based songwriter & instrumentalist David Hyams returns to NSW, joined by fine Melbourne cellist Francesca Mountfort, who adds her rich accompaniment to instrumentals from his Miles To Go albums as well as songs from his recent release Travelling Bones.
Travelling Bones the first singer-songwriter album from David Hyams was launched in May 2013 to a near capacity crowd at the Fremantle Workers Club.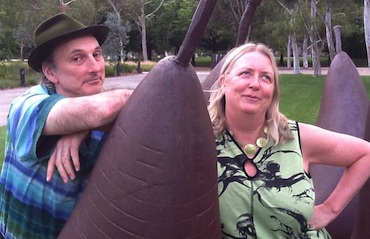 A departure from the celtic inspired fusion of Hyams' instrumental albums and performances with the Miles To Go band, the songs are more rooted in folk & country with bluesy tinges and not a jig in sight. The strong connection to the WA landscape remains, including stories of an encounter with an emu on a desolate stretch of north west highway, a celebration of a Kimberley night, and the ritual pilgrimage to favourite southern coastal haunts. David was also inspired to write by his years of working with inmates of WA jails, during which he helped to write and record 55 songs and produced the Songs from the Inside album.
The songs have already gained recognition, with nominations for WAM Song of the Year, Music Oz, ASA (Australian Songwriters Association) and the Tamworth Songwriters Association.
'a beautiful contemporary folk and country album with a hint of blues that fills a small part in your soul that you wouldn't otherwise have even known was empty'.(Emma Bradstock – Isolated Nation)

MaD ADaM
Voices putting instruments in their place.
​With a lifetime of harmony singing behind them, Miguel Heatwole and Dallas de Brabander, as Australian folk duo ​​MaD aDaM, combine forces to deliver an exciting collection of original and contemporary folk harmony duets and solo pieces infused with humour, drama, politics and passion.
Loaded Dog, Back Hall, Annandale Neighbourhood Centre, 79 Johnston St, 8pm (doors open 7.40pm)
$18/20, BYO, supper available.
enquiries Sandra (02) 9358 4886, www.theloadeddog.org.au

photos - David Hyams & MaD aDam websites