Christine Wheeler & Jim Low share the bill at the Loaded Dog

8PM, Saturday 25th May, 2013 - doors open 7.40pm
By Sandra Nixon
Posted Friday, February 1, 2013
Christine Wheeler & friends present:
Rain in the Mountains - Songs of Henry Lawson a set of songs created from the poetry of Australia's national bard with contemporary folk-inspired settings as varied and beautiful as Lawson's timeless words.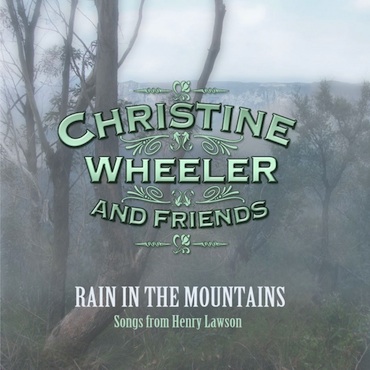 Lawson had a gift for conveying powerful feelings in the straightforward language of ordinary people. Musical settings written or selected for this program enhance the sensitivity and emotional variety of Lawson's remarkable writing.
From country waltzes and Irish style slip jigs to exquisite, introspective airs and lively comic turns, jazz-tinged ballads and upbeat anthems, Christine has chosen settings by writers as diverse as country music icon Slim Dusty, John Schumann of Redgum fame, jazz composer Ade Monsbourgh, folk musician and mentor Chris Kempster and others, as well as several of her own originals.

Jim Low is a singer/songwriter and author who lives in the Blue Mountains west of Sydney. He was born and raised in North Sydney, leaving the district in 1970 to begin a teaching career in the country.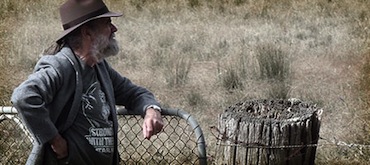 It is said that he creates and sings songs that get to the heart of the story, entertain and beg to be listened to again. He has a deep interest in Australian history having written books, articles, and school learning materials on Australian themes. Jim has performed his songs in clubs, restaurants, concerts and festivals. He has released a number of CDs and his music has been played throughout Australia and used in documentaries.
As well-known singer/songwriter Gary Shearston says: Jim travels gently, digs out rich nuggets of Australiana, observes them acutely and with compassion, and then puts his historical vignettes to melodies that pass 'the old grey whistle test' with distinction. Go with him on his travels. I think you'll enjoy the journey.
Loaded Dog, upstairs Annandale Neighbourhood Centre,
79 Johnston St, 8pm (doors open 7.40pm)
$18/20, BYO, supper available.
Bookings & enquiries Sandra (02) 9358 4886
Note - door prices have risen as the Dog's rent has doubled to align the Annandale
Neighbourhood Centre with other Leichhardt Council properties