Martin Pearson & Liz Frencham + Solidarity Choir @ The Dog

8pm, Saturday 28th May 2011
By Sandra Nixon
Posted Friday, March 18, 2011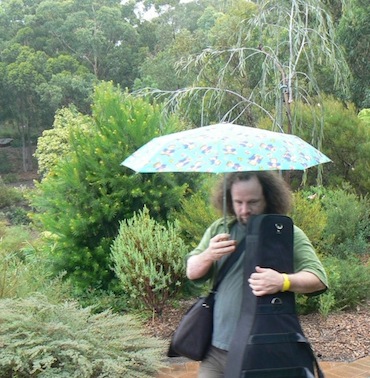 Martin Pearson & Liz Frencham, support from Solidarity Choir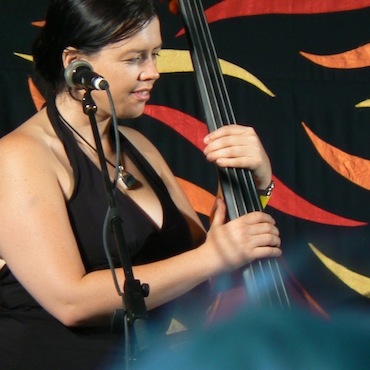 Martin is a comedian with a keen eye for making everyday events so mundane that they are laughable. A parody writer of renown and a singer of some notes. Martin is also a folk singer, who longs for serious recognition in much the same way as a flatworm longs for reeboks. He can on occasion, and in the true folk tradition, sing songs so maudlin that audience members may attempt to end it all by throwing themselves into a pint of guinness.
Liz Frencham is one of the more welcome presences at any musical event. Liz is a fine bassist, an expressive singer and a skilled writer of songs. As a performer she is generous, always "on", always fully engaged. Her musical vocabulary and comfort zone are conspicuously wide. The two contexts in which I've most frequently seen Liz - Frencham Smith & Jigzag - are both rewarding, but in very different ways. She's also a splendid & supportive guest. It's very easy to see why so many other people at any given festival invite her to join them on stage."
Doug Spencer, producer, 'The Planet', ABC Radio National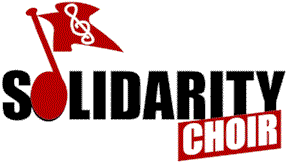 Solidarity Choir


The Solidarity Choir has been around for over twenty-three years now. During that time we have collected some of the world's most uplifting songs of freedom, given them sophisticated choral arrangements, and sung them with joy and defiance at more than 600 community events, public meetings, protests, conferences, concerts, and folk festivals large and small.
In the spring and summer of 2011 we will be taking our multi-lingual repertoire of freedom songs on a globe-trotting tour. Mindful of the immense carbon emissions produced by jet travel we've opted to stay on the ground and stick to exotic destinations like Lakemba, Auburn, Fairfield, and Epping - all suburbs of Sydney that are culturally and linguistically diverse.
Loaded Dog, upstairs Annandale Neighbourhood Centre, 79 Johnston St, 8p.$20/18, BYO, supper available.
enquiries Sandra (02) 9358 4886, www.theloadeddog.org.au
Photos:
Sandra Nixon & Solidarity Choir website