Margaret & Bob Fagan + Gerry Myerson @ The Loaded Dog

8PM, doors open 7.40pm, Saturday 24th June, 2017
By Sandra Nixon
Posted Monday, April 10, 2017
Margaret & Bob Fagan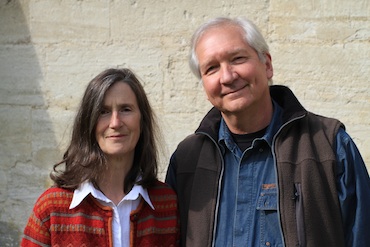 Margaret & Bob Fagan began their musical journey together in Canberra in the late 1960s. Since then they have been based in Sydney, but are now resident in the Blue Mountains. They perform at all the major festivals around Australia, both as a duo and as members of their family band, The Fagans. Their strong blend of politically-edged traditional and contemporary songs combined with lyrical ballads and great choruses is guaranteed to lift your spirits. Their repertoire is firmly rooted in the folk tradition, with Margaret's pure voice and Bob's superb guitar playing combining to ensure their popularity both here and abroad.

Support - Gerry Myerson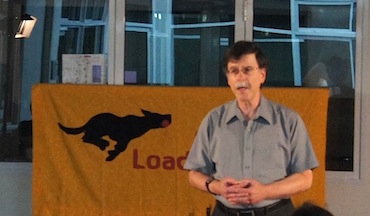 If unaccompanied singing were like tightrope-walking without a net, Gerry Myerson would spend most of his days in hospital. Instead, he's able to offer audiences anything from Child ballads to childish parodies learned in the schoolyard, from traditional songs of the Appalachians to protest songs of the 1960s, from Tom Lehrer to Stan Rogers, and back again. A mild-mannered Mathematics lecturer by day, he becomes a mild-mannered folksinger by night. A firm believer in starting at the top, his first paying gig was at the National Folk Festival, as the taller member of the father-daughter duo, B'seder.
Loaded Dog, Back Hall,
Annandale Neighbourhood Centre,
79 Johnston St, 8pm (doors open 7.40pm)
$18/20, BYO, supper available.
enquiries Sandra (02) 9358 4886, www.theloadeddog.org.au

Photos
Fagans - supplied
Gerry - Sandra Nixon