Lyrebird + Eddy Samson @ The Loaded Dog

8pm, Saturday 23rd June 2007
By Sandra Nixon
Posted Sunday, May 20, 2007
Engaging Sydney duo, Pete Doherty and Kate Henshaw combine extensive songwriting and performance experience to bring you Lyrebird.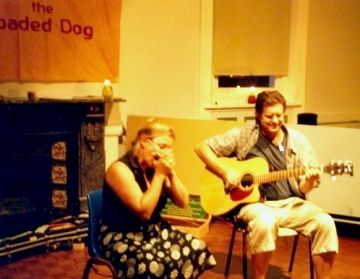 Pete's rock and folk background provides a perfect foil for Kate's more classical sensibilities. They play contemporary folk, original blues and earthy roots music with intelligent lyrics and a mix of instruments. great vocal lines and close harmonies are supported by guitar, keyboard, blues harps, whistles and dulcimer.
Lyrebird have been playing regularly in and around Sydney for nearly two years and are at home in pubs and folk clubs alike.
A desire to expand performance possibilities sees Kate and Pete branching out into visually exciting modes of performance, so look out for some new characters that accompany Lyrebird this time.
Expect to be entertained and moved by Lyrebird's songs and stories.

Eddy Samson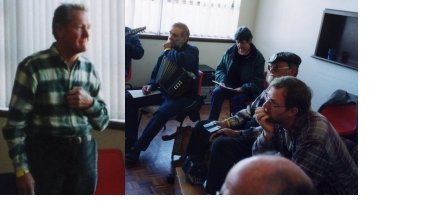 Eddy is a reciter & storyteller. His material is eclectic, mainly drawn from traditional sources, but he also writes stories & poems based on his family. Eddy is a member of Bush Music Club Concert Party and is a modern representative of the old bush reciting tradition.
Pictures - Sandra Nixon