The Shiny Bum Singers & Garland/Fine share the bill celebrating The Dog's 25th birthday

Saturday 22nd August 2015, 8pm, doors open 7.40pm,
By Sandra Nixon
Posted Saturday, June 20, 2015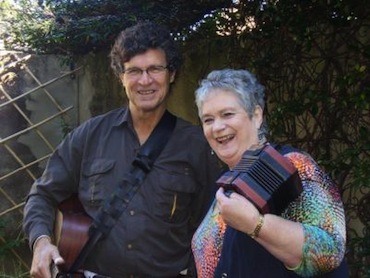 Founder Carole Garland is joined by the Shiny Bum Singers to celebrate a quarter century of Sydney's most wonderful & fantastic folk club!
Carole gathered together some friends, found a venue & the first concert was held on 17th November 1990 in the upstairs hall of the Annandale Neighbourhood Centre. See article below from November 1990 Cornstalk.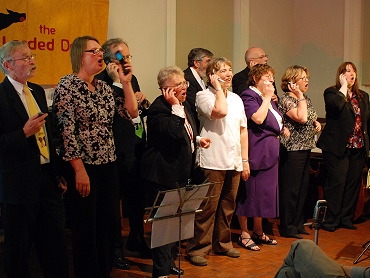 The Shiny Bum Singers are a vocally inspiring and visually entertaining group of mostly public servants who sing their own wicked parodies about the working life of the Australian Public Service. They also stray into political satire but never sedition ... well, hardly ever!!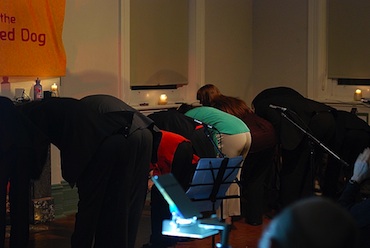 Garland/Fine (Carole Garland & Michael Fine) are two strong voices and fine instrumentalists with a folk heritage based on Border Ballads (from the Scottish/England border region), Tyneside classics, great Australian and international folk classics, and even a couple of self penned pieces.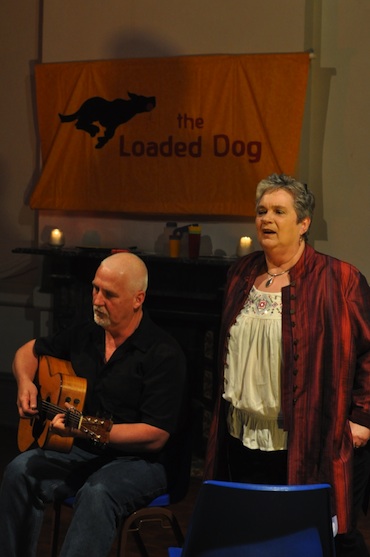 Loaded Dog, back hall, Annandale Neighbourhood Centre,
79 Johnston St, 8pm (doors open 7.40pm)
$18/20, BYO, supper available.
enquiries Sandra (02) 9358 4886

Links to MyOpera albums in the history article below no longer work.