'Unsung Heroes of Australian History' @ The Loaded Dog

8pm, Saturday 25th August, 2012
By Sandra Nixon
Posted Wednesday, May 2, 2012
Presented by:
Bruce Watson, Moira Tyers, Wendy Ealey and Neil Robertson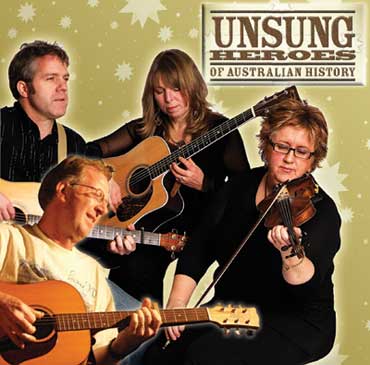 'Unsung Heroes of Australian History' is a powerful journey through Australia's history – celebrating in story, song and images those ordinary people who have done extraordinary things.
This exciting and innovative production involves scripted narration, songs, projected images, audience interaction and the gratuitous distribution of Anzac biscuits & Turkish delights!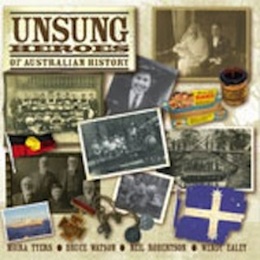 They ask the big questions:
Who shot Ben Hall?
What was Henry Lawson's mum like?
Who's got a glacier and a rat named after him?
What does the Franklin River flowing have to do with the Russions invading Lithuania?
So many people have quietly made their mark and helped to form this fortunate nation. We invite you to meet some of them.
The evening starts with floorspots from participants at the Songs for Social Justice weekend a gathering to share our rich treasury of songs, to meet other music-lovers and to encourage more music into our movement for change.

Annandale Neighbourhood Centre,
upstairs, 79 Johnston St, Annandale
$15/13, BYO, supper available
Bookings & enquiries: 9358 4886