Songs of Sedition with John Dengate & The Shiny Bum Singers at 'The Dog'

8pm, Sat. 23rd September 2006
By Sandra Nixon
Posted Friday, September 1, 2006
That iconic group of Canberra Public Servants (& consultants) are back in Sydney for their annual junket, where they will be sharing the bill with local National Living Treasure, John Dengate for a night of Sedition! An assortment of seditious floorspots will further enhance the evening, so don't miss out. Doors open at 7.40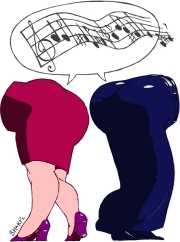 Who are The Shiny Bum Singers?
Most of us are public servants (or were), but we also have outsourced representatives from universities and the private sector who bring specialist skills (e.g. an ability to sing).
Where does our name come from?
Shiny Bum is a nickname for people who work in offices, used by people who don't. It refers to backsides polished from too much sitting on seats (and these days too much squirming?)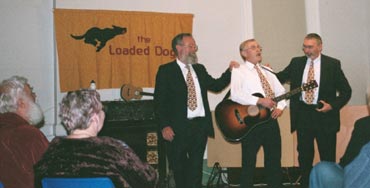 What do we sing?
The songs are parodies about the public service, based on folk and other well-known songs. We perform them with actions in traditional working dress, and project the chorus words for the audience to sing along. We sing mostly a cappella, some songs with guitar.
Where do we get our ideas from?
The public service. We couldn't think of a better source of inspiration. Lunch also helps. Some songs are written for special occasions, and not usually published.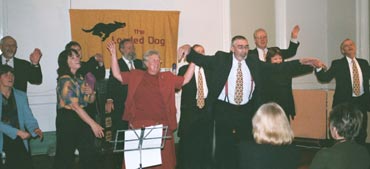 Described by the Canberra Times' Verona Burgess as "those intrepid chroniclers of the Public Service", the Shiny Bum Singers are a group of public servants and friends who write and perform seditious "work songs" of the public service. Parodies of well known popular and folk tunes, their songs satirise the public service, our political masters and office life in general.

John Dengate
has been singing, reciting, yarning & busking for over 40 years. He has a love of Australian history and is a master of satire & parody. Poems & songs drop from his pen in reaction to the doings & sayings of our political leaders & would-be leaders.
John Dengate, a humorist of note and keen on repartee. Also a deadly opponent in the debating arena. John favours as his weapons the poison-tipped pun and the metaphor to the groin. Not one to pull his punches when it comes to bagging pollies. (Martin Pearson )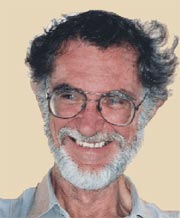 Singer. songwriter & historian Master of Parody - his satire bites, his songs are clever, his sense of the ridiculous is highly developed, he reduces pomposity to banality and he dances precariously around the libel laws. Above all however he is an entertainer. (Big Russ).
John has been writing and performing folk songs for nearly forty years and is fiercely proud of his working-class battler origins, a pride that is reflected in many of his politically satirical songs in which the dividing line between satire & libel becomes periously thin. But John doesn't make hi s principles heavy going, he has a wry and wonderful sense of humour so his audiences go away smiling as well as thinking. (Workers Online)