Dave de Hugard + Buck & Deanne @ The Loaded Dog

8pm, Saturday 26th July 2008 ($14/12)
By Sandra Nixon
Posted Thursday, May 15, 2008
Folklorist and performer Dave De Hugard grew up in rural Queensland on a tobacco farm. Both of his parents were musical, his father played the piano by ear and encouraged his son to learn by ear at an early age. His mother listened to a wide variety of popular music. He became involved in folk music while at university in Brisbane where he completed a pharmacy degree. In 1963 he was inspired by seeing American folk singer Pete Seeger in concert to approach music more seriously. He began performing traditional and contemporary songs and tunes on the concertina and button (bush) accordion, fiddle, piano accordion, banjo and guitar.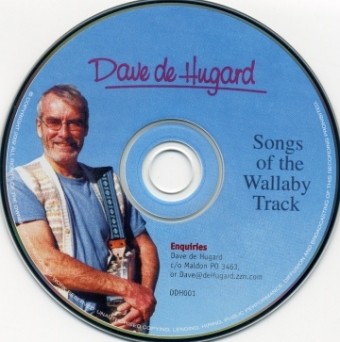 Dave's interest in folk song lead him to the writings of Australian folklorist and performer Bill Scott and he became aware of Australian bush music and folk traditions. He built up a large repertoire of Australian old-time and bush dance tunes and yarns and released numerous recordings including Songs of the Wallaby Track and Magpie Morning and performed regularly at folk festivals and clubs in Australia.
His interest in Australian folk and bush music lead him to complete a degree in social anthropology at Macquarie University and work as a folklore collector and researcher.
Photos: Sandra Nixon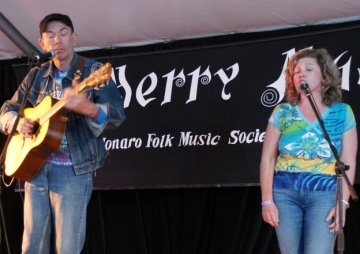 Buck & Deanne are a folk/blues duo featuring fine vocals, close harmonies and nifty guitar.
The story of Buck and Deanne began in the church at Majors Creek Festival 2006 when Buck was first impressed by Deanne's warm alto tones. Their undeniable chemistry ensured that a friendship quickly blossomed into a romantic musical collaboration that has delighted and uplifted audiences from Perth to Sydney. Together they collaborate on Buck's original material as well as placing their own special arrangements on traditional blues, pop and folk classics.
Photo: Wayne Richmond