Jim Low & Nigel Foote @ The Dog

8pm, Sat 26th August 2006
By Sandra Nixon
Posted Wednesday, August 23, 2006
2 award winning Blue Mountains singer/songwriter's share the bill this month!
Jim Low - singer - songwriter - author
Jim Low has been writing and performing for many years. He plays guitar and harmonica and sings mostly his own compositions which often express a love and concern for Australia and its people. He has released a number of albums since 1983, and his songs have been taken up by Macca on Australia All Over.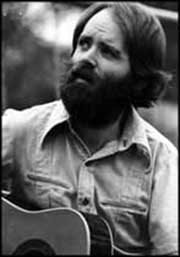 Jim came from a musical family, and started writing songs at University. His earliest folk influence was Gary Shearston. Jim's first teaching post sent him to the country in 1970, where he continued writing songs & poetry and collecting poems & songs from locals.
He started performing in 1975 after moving back to the city - the Blue Mountains! - and released his first album, Mountain Tracks, in 1983. He has since released Journey's End (1992), Negatives of Glass (1999), Songs from Mulga Land, and Dancing in the Dust.
The power of a song, sung by one voice accompanied by a single guitar, had an indelible influence on me. Gary Shearston's Australian Broadside LP introduced me to Australian writers such as Dennis Kevans, Dorothy Hewitt, Kath Walker and Mona Brand, as well as Gary's own songs. The power that a song could possess in peacefully presenting a certain viewpoint was demonstrated at the rallies, marches and protest concerts concerning Vietnam and the Australian Aborigine.

Nigel Foote
Nigel is a guitarist and singer/songwriter who has won 5 songwriting awards for his work, and whose guitar playing is founded on traditional country-blues finger-picking styles.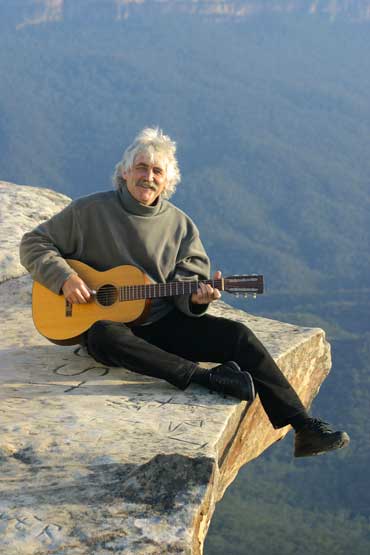 He is also a guitar teacher, and has been involved in the Blue Mountains folk music scene since the early 80s, including the band Currawong with Pat Drummond. He began writing songs in the early 70's and has won many awards since then. He released his first album Dangerous Game in 1987 & has recently released his second album, Home by Dark.
Nigel began writing songs in 1972 & has won many awards since 1986 when he released the anti-nuclear songs, Say No, Say No, and Going Somewhere in conjunction with Greenpeace. He released his first album, Dangerous Game in 1987 and his second, Home by Dark in 2005.
I am struck by both his easy mastery of melody & his keen perception of the detail of human relationships. These are songs of peace, of joy, of tragedy & of hope. Songs about us and our time. Enjoy!

(Judy Small singer/songwriter)

Come & be part of the famous singing Dog audience in Sydney's best & most famous acoustic space.
The Loaded Dog takes place at:
Annandale Neighbourhood Centre
Johnston Street
Annandale

Doors open 7:40 -
show starts promptly at 8:00
with floor acts.
Tickets: $14 ($12 concessions)
For more info contact Sandra Nixon (02) 9358 4886.
Coming up at the Dog . . .
23 Sept - Songs of Sedition with The Shiny Bum Singers + John Dengate + lots of other seditious singers
28 Oct - Margaret & Bob Fagan + Lol Osborne
25 Nov - Danny Spooner + Margaret Walters