The Roaring Forties & Fergusson share the bill @ The Loaded Dog

8pm, Saturday 23rd May 2009
By Sandra Nixon
Posted Thursday, April 9, 2009
One hour each from The Roaring Forties & Fergusson
The Roaring Forties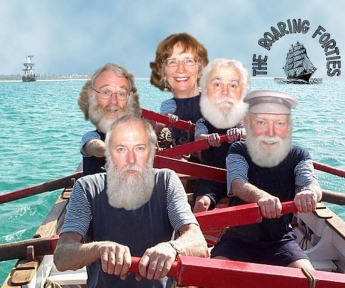 The Roaring Forties is a Sydney based folk group renowned for the powerful impact they make singing unaccompanied traditional songs, although they sometimes sing with accompaniment (guitars, bouzouki, whistles). They are strong individual singers and the vigour and interplay of their combined voices makes for a distinctive sound. The songs they choose share that robust quality - telling of real people, their lives and work. Much of their material has been honed by generations of folk singers; other songs are contemporary but composed with respect for the tradition. They are always reinventing themselves, but one thing remains constant - the enjoyment they get from harmony singing and encouraging audience participation - whether the song be about an industrial accident or a waltzing bear.
Sea shanties (also spelt sea chanties) are an important thread in the tapestry of song the Forties weave: but they also sing mining songs, songs of struggle, gospel songs, anti-war songs, bush songs, songs for the sheer joy of singing.

Fergusson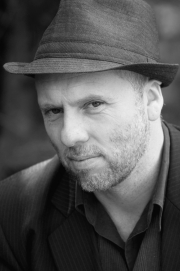 A one time member of popular Australian folk band the Creel, Fergusson has returned to the Folk world with a brand new album "Sam" and is currently touring the country before heading off to the UK in July to promote the new material. Having played at all the major festivals including: Woodford, The National, Port Fairy and the Blue mountains, Fergusson is playing at a host of venues now as a solo artist and has already been critically acclaimed for his prowess with the Irish Bouzouki, as well as his unique blend of folk and contemporary acoustic styles.