Martyn Wyndham-Read & Margaret Walters @ The Loaded Dog

8pm, Sat 5th March, 2011
By Sandra Nixon
Posted Sunday, December 12, 2010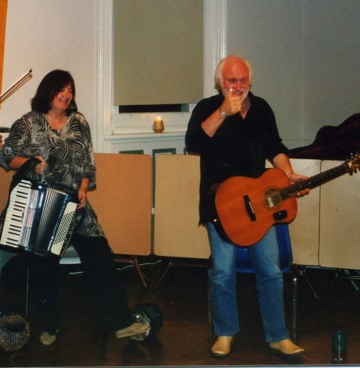 Martyn Wyndham-Read
English by birth, Martyn first developed his great interest in folksongs of the outback when he went to Australia in the early 1960's. There, while working on the South Australian sheep station "Emu Springs", he gained first hand experience of life as a bush worker and at the same time fell in love with Australia and it's music.
During his subsequent travels he spent much of his time seeking out and learning old songs directly from drovers, cane cutters and other bush workers. As the folk song revival gathered pace in Australia, Martyn found himself singing these songs to audiences all across the Australian continent and after seven years down under, he returned to England where he performed these songs to an appreciative British audience. Concert tours spreading his style of music to the far corners of the world have been the norm since then.To date his recording career spans 33 years and more than 30 albums, many considered classics of their genre. One of the most engaging performers you're ever likely to see, his exceptionally intimate performance combines songs, humorous bush poetry recitations, stories and anecdotes of outback life and comments on Australian history and culture.
He will be accompanied by Iris Bishop.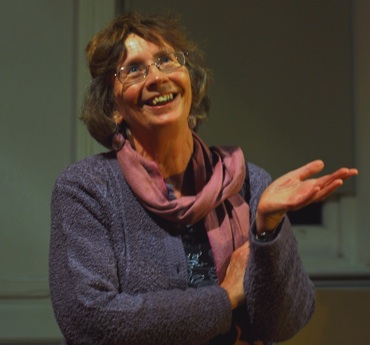 support by Margaret Walters
Rock solid, Margaret's voice is right where it needs to be, whether delivering a clarion call for social justice, a tender lullaby, a lively or poignant folk tale, an uplifting hymn to Mother Earth, a rousing work song from the yardarm, or an up-yours from a feisty lass.
Margaret usually sings unaccompanied, favouring the folk tradition and some select contemporary writers. She has been involved in the Australian folk scene for over thirty years, as a soloist, a collaborator with songwriter John Warner, a member of various duos, and most frequently as a singer with the five-piece group, The Roaring Forties. Margaret's strong and inventive harmonies give an edgy quality in formal performances and sessions. She has recorded several albums.
upstairs, Annandale Neighbourhood Centre 79 Johnston St, ANNANDALE
Cost $25/20 BYO, supper available
BOOKINGS - 9358 4886 or email