Birthday Benefit for Australia-West Papua Ass.

2pm: films, 6pm: conc - Fri 18th Jan '13
By Jefferson Lee
Posted Friday, November 16, 2012
2pm: Merdeka Festival of Documentary Films - by David Bradbury on West Papua, Australia's Uranium sales to India etc. + ABC-TV footage from inside West Papua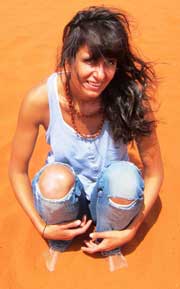 6pm: Concert - Enda Kenny, Dennis Aubrey, George Mann (US), Jeannie Lewis, Solidarity Choir, SNEZ, Jenni Nixon, Tug Dumbly (TBC), Boom Boom (Cabaret) etc.
Tap Gallery
Palmer & Burton Streets
Darlinghurst
(02) 9361 0440
$10 (at the door)
Bring a plate!
RSVP Jefferson Lee (02) 9569 6070
By the way, the 'birthday' boys & girls are:
Jefferson Lee (60), Sue Wicks (59) & Lyn Fairy (64)