38th Annual Uranquinty Folk Festival

3rd-6th October 2008 (Labour Day Wkd)
By Alan Hunter
Posted Thursday, August 14, 2008
Contemporary & traditional folk, blues, celtic & old timey
• concerts
• workshops
• pub & campfire sessions
• dances
• poetry
• choir
• Kids Festival with workshops, activities, performances, Poetry Competition and Youth Concert.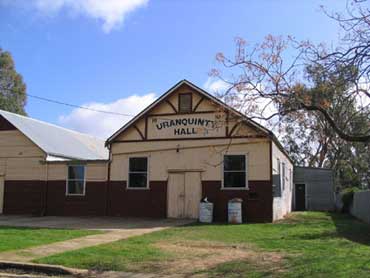 Quinty is a small inclusive folk festival that encourages participation, whether its flying a kite on the oval, coffee with friends at the bakery, dinner concerts at the hall followed by a night of bush dancing, great campfire sessions that usually go into the wee hours, learn something musical at one of the many workshops, be a star for 15 minutes at a blackboard concert, or sit back and enjoy yourself at the concerts, and for the early birds poets breakfast.
Artists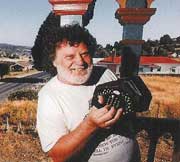 Danny Spooner, Jim Stubbs Backing Band, The Ellis Collective, Peter Anderson, Eva Popov, The Ellis Collective, Craig & Simone, Buck & Deanne, The Reelistics, Peter Hicks, Poms From Oz, Richard Perso, Campbells Bakehouse, Nick & Leisl, Frank & Marilyn Russell, Howard Gadd, Greg Hudson, Peter Hicks, Kate Meehan & Skip Landy, Warren R White, Patrick Harte, Lost Highway, Milk, Luke R Davies, Derek Bruce, Stephen Lomas, Karen & Jack, Malcom Karutz.
Tickets
Weekend: $45 ($40 conc.)
Day: $30
Concerts & Dances: $12
Kids & camping free!
12kms south of Wagga Wagga on the Olympic Highway
More info: (02) 6029 2156 or visit our web site.