Singing the South - A Songline-Timeline of the Illawarra

2-4pm, Sunday Feb 21st 2010 Show Pavilion, Kiama Showground
By Phyl Lobl
Posted Monday, January 4, 2010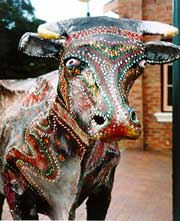 SINGING THE SOUTH - A Songline-Timeline of the Illawarra
Songs & Stories that create a Songline-timeline based on past and present experience undergone in the Illawarra from the time of the Wodi Wodi & then Bass (George that is) to Trade & Tourists.

Served with images and commentary, humour and empathy.
The material has been researched and written by Phyl Lobl, with knowledge input from local people and institutions, and will be performed by local artists.
The songs are wide-ranging in style and content. You will laugh, you will be moved, you will leave with more knowledge and maybe a song in your head or your heart.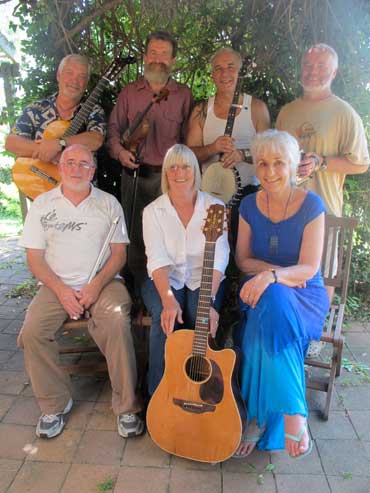 SINGERS: Phyl Lobl, Shayna Stewart, John Broomhall, Alan Morrison.
MUSICIANS: Bob McInnes, Stuart Leslie, Johnny Spillane.
Phyl Lobl has been recognised as a significant songwriter in the Folk Genre.Countless performances in Australian folk venues led to a tour of New Zealand and appearances in America and England. Her material has been recorded by National and International artists.
Shayna Stewart has had wide experience in folk performance and in the stage musicals 'Jesus Christ Super Star' & 'Betty Blockbuster'. She has recorded with Tully and Ex-Tradition. Shayna uses her haunting voice to give a performance of great musicality.
John Broomhall is a singer-songwriter with a swag of CD's that relate the Australian Experience. He has performed in theatre productions as well as Folk venues. John understands the power of the word and has the ability to sing a song from the inside out.
Alan Morrison a fine singer and multi-instrumentalist, a refugee from the Old Dart and from a variety of bands such as Settlers Match and Denizen but who currently performs in Reogh.
Local musicians of wide and varied experience in many groups Bob McInnis, Johnny Spillane and Stuart Leslie will add the texture and tone of a variety of instruments to the voices.

The songs will be enhanced by images of the times.

SINGING THE SOUTH
A Songline-Timeline of the Illawarra
GHANTERINTEE (A round) - Uses the Aboriginal word for the Blowhole
GEORGE BASS - His life in a song.
RED GOLD - Story of Red Cedar - chorus of Aboriginal names for Red Cedar.
COAST GHOST - Ballad in Verse - based on a local story - gory and ghostly.
BUTTER TRACK - about the tough track used at the beginnings of the dairy Industry.
MOONSHINE - Verse. Sly grog stills in Kangaroo Valley
MOUNTAIN DEW - Song of similar - each tell of a humorous happening
BLACK DIAMOND DISASTER - Mt Kembla disaster.
BLUE METAL WORKER - A song about getting stoned ... ie by stones
HOLLOW LOG JACK - Old itinerant local who slept in logs.
DAISY - Painted dairy cow started in 1991 - a bigger story than it seems.
SONG OF THE FISHING - local characters gave the history & terminology.
ALL DOWN THE SOUTH COAST -Tongue in cheek about beach living.
BETWEEN THE HIGH PLACE AND THE SEA - very lyrical.
BATTLE FOR ROSE VALLEY - Verse about an environmental battle.
JEWEL BOX - Philosophical summing up.
TRAVELLER'S POLKA - About traffic & getting booked.