Second Annual Bush Traditions Gathering

Fri 28 Sep - Mon 1st Oct 2007
By Ray Mulligan
Posted Wednesday, August 22, 2007
Our 2007 gathering is the second of what we hope will become a landmark annual event in the world of Traditional Australian Music, Dance and Spoken Word.
Old Brewery
Bungonia Road, Goulburn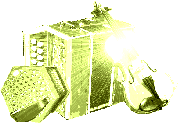 By "Traditional Australian" we mean that style of stuff which was introduced to this fair land by those who settled here after 1770. Much has its roots in English, Irish and Scottish heritage but has evolved away from those influences through the isolated application of those who found themselves here to stay and from which roots they were permanently severed. That evolution has resulted in style and content which can now be described as uniquely Australian and it is the fruits of THAT heritage that we seek to celebrate and enjoy.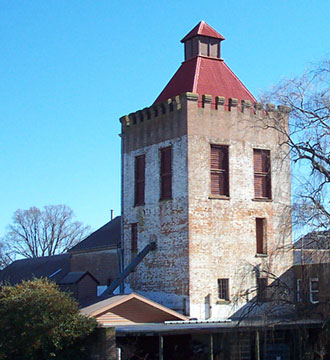 The weekend is designed to be a very informal "Gathering" (a sort of conference really) where this stuff can be played, performed, shared and talked about in an environment that will encourage a sense of being a part of the evolution. The Old Goulburn Brewery (Bradley Grange) is very old! Designed by Francis Greenway, it was completed sometime after 1836 operating as a partnership in the names of William Bradley and William Shelley, millers and brewers.
Brewing is an art as old as civilisation itself. Of breweries established in Australia prior to 1840 only the Bradley Grange survives intact as an integrated set of buildings housing the various activities associated with brewing, malting, milling, coopering, smithing and stabling. Only at Goulburn does the original colonial structure survive in identifiable form. Only the Cascade Brewery in Hobart and the Kent Brewery in Sydney can claim to have been established earlier than Goulburn Brewery. Peter Degraves established the Cascade Brewery in 1832 while Robert Newnham and John Tooth established the Kent Brewery in 1835, later to become Tooth & Co. Ltd.
____________________________________

Organised by
Bush Traditions Ltd
for more information contact:
President Ray Mulligan (02) 6247 4725
or send a snail mail to:
PO Box 7182
WATSON ACT 2602
____________________________________

This is NOT a festival but a gathering of Aussie folk enthusiasts. This will be the second Bush Traditions event ... a participatory gathering of musicians (including learners), dancers, singers and poets who love our Aussie stuff. This is a low-cost, friendly event where no-one is paid & everyone is there to learn, teach & share as well as perform their stuff. The venue is fantastic.

Twenty Australian Dollars (A$20) buys a weekend pass ... just pay at the Tax Office upon arrival.
Stuff will happen from 5pm on Friday and from 10am on every other day until "stumps" ...