27th Illawarra Folk Festival

Thurs 12th - Sun 15th January 2012
By Wayne Richmond
Posted Friday, October 14, 2011

Catch the Music Train to the Festival
The festival provides a Green Music Train transport alternative over the festival weekend. There are 2 services on Saturday and 1 on Sunday morning with 8 themed music carriages. Trains depart from Bondi Junction and platform 25 at Central Station. Musicians will entertain you on the trip to Bulli Station, from which is just a ten minute walk to the festival. Details on the link below
120 acts with 500 performers including: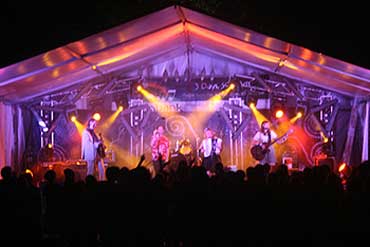 Overseas - Dougie Maclean (Scot) Peggy Seeger (USA) Betty Scott (USA) Bukhchuluun Ganburged (Bukhu) (Mongolia) Cindy Harris (USA), David Hakan (USA) Donna & Rick Nestler (USA) Eileen Kozloff (USA) Fred Coon and Bill Burke (USA) George Kamikawa & Noriko Tadano (Japan) Half Way Home (USA) Indigie Femme (US/NZ) Jonathan Bob Lynn (Canada) La Petite Manouche (NZ) Lindsay Haisley (USA) Melisande (Quebec) Pete & Keith Daigle (USA) Simon Bradley Trio (UK) The Beez (Germany)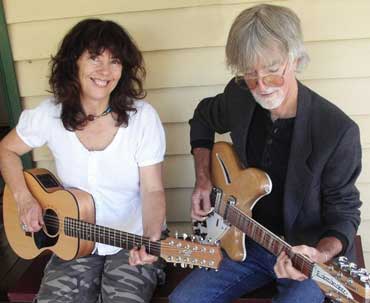 Australia - A Seated Craft Andrew Winton (WA) Bernard Carney and David Hyams (WA) Brendan Gallagher Dennis O'Keeffe (Vic) Enda Kenny (Vic) Evelyn's Secret (Vic) Franklyn B Paverty, Gleny Rae Virus and her Tamworth Playboys Glover & Sorrensen Graeme Fletcher (Vic) Gregory North Heath Cullen & the 45 Jack Flash (Qld) James Fahy Jay Fraser Jim Haynes Joe Oppenheimer John Dengate Judy Small (Vic) Karen Lynne Bluegrass Circle Kazband (Vic) Lucy Wise and The B'Gollies (Vic) Margaret & Bob Fagan Martin Pearson Michael Fix (Qld) Mike Jackson & Thom Jackson (Vic) Neil Adam & Judy Turner (Vic) Penny Davies & Roger Ilott (Qld) Pete Denahy (Vic) Quarry Mountain Dead Rats (Vic) Ricketty Bridge (Vic) Skipping Girl Vinegar (Vic) SqueezeBox Boogaloo Strelley, Sunas (Qld) The Bearded Gypsy Band (SA)? and more The Woohoo Revue (Vic) Wheeze & Suck Band
and lots of other bands, dance groups, poets, storytellers, children's performers . . .
Visit the festival web site for more information and bookings.