26th Illawarra Folk Festival

Thurs 13th - Sun 16th January 2011
By Wayne Richmond
Posted Saturday, November 13, 2010

120 acts with 500 performers including:
Overseas - Ann Vriend (Can), Bettina Schelker (Switz), Kai Fech (Senegal), Graham Moore (UK), The Beez (Germany), The Whitetop Mountaineers (USA)
Australia - Eric Bogle (SA), Ted Egan (NT), A.J. Leonard's Tropical Lounge (VIC), Ami Williamson, Brillig (SA), Circus Wow Funkier Than Alice, Get Folked, Innes & Present Company (QLD), Jack Flash (QLD), Junior (SA), Martin Pearson (VIC), Mean Feet Brass Band, Neil Murray (NT), Nick Rheinberger, Orange Blossum (VIC), Paul Greene, Pete Denahy, Queen Juanita & The Zydeco Cowboys (ACT), RAPT, Richard Perso, Riogh, Rough Red (QLD), Ruby for Lucy, Sabrina & The Red Vans (VIC), Shanachie (VIC), Son Sabroso, The Barons of Tang (VIC), The Go Set (VIC), The Handsome Young Strangers, The Pigs, The Tealeaves (VIC), Tracey Bunn (NT), Voices of Africa, Wongawilli, Zorba's Kefi, Zumpa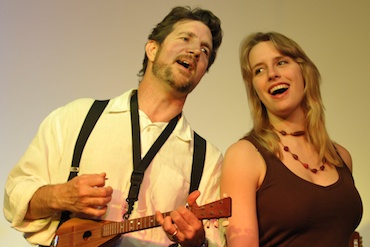 and lots of other bands, dance groups, poets, storytellers, children's performers . . .
Visit the festival web site for more information and bookings.