Take a train to the Illawarra Folk Festival

Saturday 17th January
By Brian Dunnett
Posted Monday, December 1, 2008
The organisers of the Festival have arranged with CityRail for a reserved City Rail Carriage with 90 seats to leave Central Station on Saturday 17th January.
The train will be sent off from Central Railway station at 9.40am by the NSW Railways Band and arrive at Bulli Railway Station a little over an hour later. Bulli station has a lift, & the Showground is about 5 minutes
walk up the road from the station.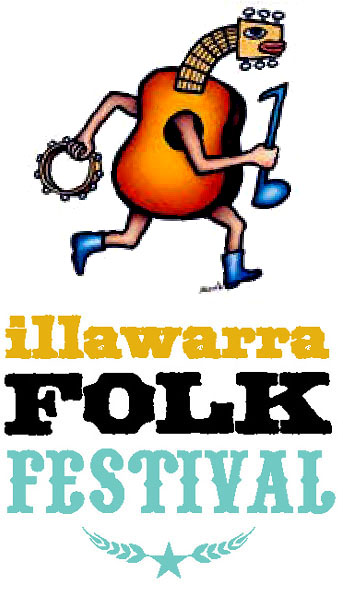 The train will pick up at the following stations - Wolli Creek, Hurstville, Sutherland, Waterfall, Helensburgh and Thirroul.
Entertainment on the train will be drawn from this years Illawarra Festival performers.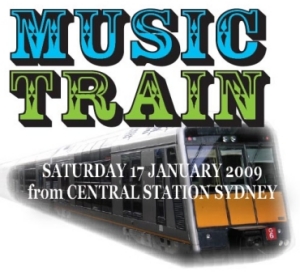 More details on the Illawarra Folk Festival website
SEATS ARE LIMITED SO PLEASE LET US KNOW YOU'RE COMING.
BOOKINGS ESSENTIAL - 9668 9052

We are after 90 or so day trippers for a fun day out to the festival. The target group are seniors who travel for $2.50 and young families who go at a very cheap off peak rate. (Plus entry into the festival on a
special deal) A great way to introduce kids to folk dance, music and other community arts and a fun way to go to the festival as a group.
FESTIVAL ADULT ENTRY for all day Saturday is just $45.
Children under 12 with their parents are free and those between 12 and 16 are just $10 for the day.
Tickets 1300 887 034
RETURN TRAINS from Bulli weekend timetable (more information from CityRail 131 500)
Bulli - Central
4.30 5.56
5.36 6.56
6.30 7.58
7.36 8.56
8.30 9.58
9.36 10.56
10.30 11.56 (last train)