Themed Concerts at the Troubadour

A great Concert Series
By Leila Desborough
Posted Friday, December 1, 2006
The Troubadour will bring well known traditional groups to the Central Coast both to entertain the "enlightened" and to educate the general public. The first three performances will be held at the Peninsula Theatre on Saturday night January 20, March 31 and May 19, 2007.

Tickets on sale at Laycock St Theatre ticket office, Peninsula Music at Woy Woy or from the Troubadour by phoning (02) 4341 4060 or (0417) 456 929. Tickets $25 General Admission, $20 Concession (per concert)
Sponsored by Gosford City Council and Troubadour Central Coast Inc.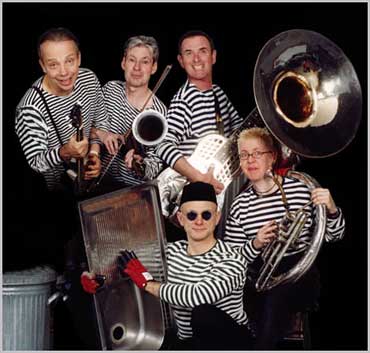 Saturday January 20th 2007 - The January performance will feature the wonderful Mic Conway and the National Junk Band. Expect the unexpected! These "virtuosos of the bizarre" create a live stage experience that must be seen and heard to be believed. The music and antics of the National Junk Band defies categorisation . Is this post-millenium cabaret or new vaudeville? No, it's the National Junk Band wielding National guitars, ukuleles, a sousaphone, a phono-fiddle, actual garbage cans and metal sinks. These rhythmagicians make venues rock. For more Information on The National Junk Band, visit their website.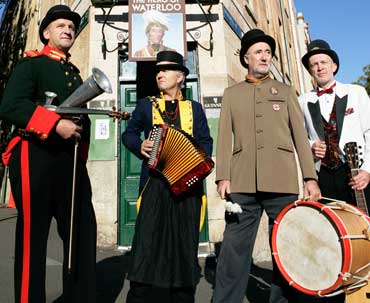 Saturday March 31st 2007 - In March we will all enjoy the Wheeze and Suck Band with their traditional English themed performance, while they do what the do best and entertain us with their humor and skill. These costumed "mad hatters" sing rousing songs & soulful ballads in exquisite four-part harmony & play high energy instrumentals & dance tunes which often lead to audience participation & revelry. Accompanying the band will be a special display of English Morris dancing. For more information on the Wheeze and Suck band, visit their website.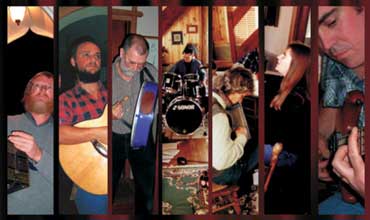 Saturday May 19th 2007 - The May concert will feature wonderful group "Collector" focusing on traditional and collected Australian music. Collector are committed to breathing new life into the old songs and dance tunes of their native culture. From lively tunes to heartfelt ballads to a capella singing, with well thought out and tasteful arrangements, they re-create the grand old music of the Australian Bush with their magic touch that makes it appeal to everyone. For more information on Collector, visit their website.